Companies
What ever happened to… (Part 1)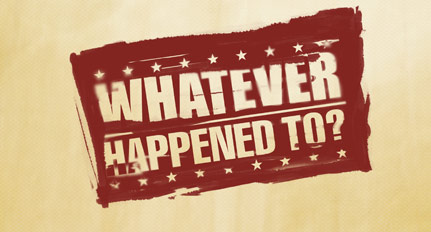 By Sara Isenberg
Founder, Publisher, Editor-in-Chief, Santa Cruz Tech Beat
October 15, 2015 — Santa Cruz, CA
There are plenty of companies that land in Santa Cruz, get their 15 minutes of fame (or a whole lot more), and then seem to go off the local radar screen.
Does that mean they don't exist any longer? Or they don't want to share current info? Have corporate restraints about what they can say? Got acquired? Or, they're wildly successful in some other place?
What's up with Unify? Magic Leap? Arqetype? Vivo? Amazon? Vioozer? Acorn? iSentio? SnapPost?
Let's start with Magic Leap. This is not official, mind you…
Santa Cruz Tech Beat published a variety of articles in 2014 about Magic Leap setting up a software development office in Santa Cruz, although headquartered in Florida. Recall the big news a year ago that Magic Leap secured $542M in a funding round let by Google.
Of possible note to Santa Cruzans, Venture Beat's interview with Magic Leap's Graeme Devine from GamesBeat 2015 is hot off the press.
Magic Leap has just celebrated the opening of their new 260,000-square-foot headquarters in Plantation, Florida. It's their big hub. So while they have satellite offices outside of Florida, the hoped-for buildup in Santa Cruz didn't happen.
"Magic Leap told everybody to move to Florida, they did, and that's that," said one anonymous source about what happened to Magic Leap in Santa Cruz.
According to Sun Sentinel in Florida earlier this week, Magic Leap is still mysterious about what they're up to:
Entertainment-technology developer Magic Leap showed off its new headquarters Tuesday — even if leaders wouldn't talk about what they'll create there.

The company is renovating a 260,000-square-foot space at 8000 W. Sunrise Blvd. in Plantation, formerly home to Motorola Mobility.

"This is proof you can dream wildly and make things happen," said Magic Leap founder Rony Abovitz, a bit sweaty in a gray T-shirt in 87-degree heat, but grinning widely at the crowd. He was cheered by enthusiastic employees, who have come from around South Florida, the nation and even internationally to work at the innovative company.
What about the other companies on the "what's up with" list above? Stay tuned…
###
If you wish to republish this article, please follow our Terms of Use.
###
Tagged Magic Leap