Companies
SnapPost celebrates upcoming beta launch
You've read about SnapPost founder, Suzanne Wouk, in How 6 Remarkable Women Are Making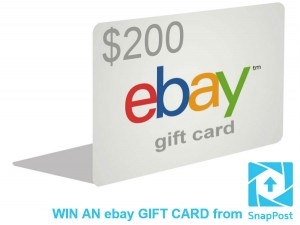 Waves in Surf City, and more recently in TechRaising 2014: 48 Hours of Innovation, Ambition, and Collaboration.
Well, now SnapPost is getting ready for an upcoming beta launch of their app with this invitation:
We're so excited about the upcoming launch of the SnapPost App for beta testing that we're celebrating by Giving Away $400 in eBay Gift Cards!

The whole idea of SnapPost is to make selling your stuff online easy!  And what could be easier than winning a free Gift Card?

The Giveaway is easy to enter – and you can earn more entries by sharing it with your friends!

Go to entry form.
###
Sara Isenberg publishes Santa Cruz Tech Beat for the benefit of the extended business and technology community. When she is not volunteering her time for the tech scene, Sara makes her living by managing software projects, web strategy planning, and providing development team services (including account management, vendor management, strategic partner management, beta project management, referrals to qualified technical team members, and more). Please visit her website: Sara Isenberg Web Consulting & Project Management, or contact Sara by email if you have any project management, account management, or Development Team leadership or service needs.
Tagged SnapPost