Companies
Behind the scenes: Why Santa Cruz won Unify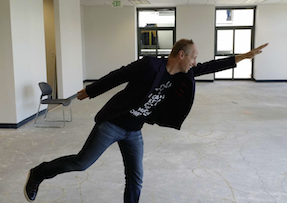 By Matt Herman
Wavestaff
[Editor's note: for more on Unify and Santa Cruz, read Why is Unify big news for Santa Cruz? and Global Fortune 500 tech offshoot plans new office in … Santa Cruz?]
As a recruiter it is important to be a natural connector and matchmaker. A lot goes into making a good match but when we get it right it becomes a mutually beneficial relationship for employee and employer.
Though he is not a recruiter, my friend Jacco van der Kooij is a world-class connector and matchmaker. He specializes in building and training SaaS sales teams and he works with dozens of startups and tech heavyweights. So, a few weeks ago, when Jacco's name popped on caller id, of course I picked up.
An opportunity to share reasons to locate a sales office in Santa Cruz
Jacco told me that Siemens Enterprise Communications had recently rebranded themselves as Unify and that they had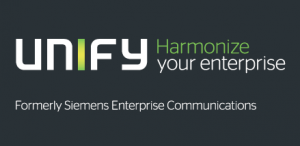 engaged him to help build and train a SaaS sales team for a new Unified Communications offering that they would be releasing soon. He also said he'd be taking their executive team out to see several of his San Francisco and Peninsula clients so that they would better understand how high performing SaaS sales team are structured and what the physical environment looks like that drives optimal results. At this point I'm thinking he'll want WaveStaff to find Unify a proper SaaS sales exec to build a team in Texas. Great, I'd be happy to help. But that wasn't it at all. He wanted me to come up with good reasons for Unify to locate a sales office in Santa Cruz, and for WaveStaff to possibly help hire the entire team of fifteen to twenty people.
I'm pretty sure I jumped out of my chair and started pacing back and forth in my office while talking on the phone about why Santa Cruz and WaveStaff were a great fit for Unify. Santa Cruz would have some stiff competition that included San Francisco, Palo Alto, and Boston.
Fortunately, I had just read the Silicon Valley Business Journal's July article about Looker and I regularly read Santa Cruz Tech Beat so I had a lot of ammo. The next day I shared with him the Civinomics communiter survey, examples of available commercial space, a list of recent local startups, an analysis of tech sales talent that currently lives in the 831, and an aggressive staffing plan to build the team.
Advantages of locating a business in Santa Cruz
Here are some of the things I told Jacco:
Class A rent averages about $16 to $18 per sq ft. annually. Comparable space in Palo Alto or SF is closer to $83 per sq ft. annually.
We really can bike to work. If we drive, we can find a reasonably priced parking spot.
We have access to high speed backbone (100 Mbps courtesy of Cruzio)
Proximity to Silicon Valley. Jeremy Neuner's line about being "linked but distinct" sums it up nicely.
Employee loyalty. A Plantronics sales person's median tenure is more than 7 years whereas in San Francisco, the median tenure for web technology sales professionals is less than 18 months.
UCSC is a talent pipeline.
Outdoor lifestyle, natural beauty and cultural institutions make Santa Cruz a desired destination for tech professionals.
Almost half of Santa Cruz County's college educated talent commutes over Hwy 17 on a daily basis to access jobs – the majority being in the technology space.
WaveStaff can build out the team in six weeks.
Jacco likes what he hears and puts Santa Cruz on the Unify executives' itinerary and asks me to show them around.
It's a Friday morning and my obvious first call is to Sara Isenberg of Santa Cruz Tech Beat. After giving her a bit of back-story on Unify she gives me a few names and specifically advises me to reach out to J. Guevara with the City of Santa Cruz's Economic Development Department. Within an hour, he and I are discussing the opportunity.  By that afternoon, he has helped me define an itinerary and decide what people Unify should meet.
The visit
The next Wednesday, downtown Santa Cruz was sunny and buzzing with activity. We took the Unify team to an outdoor lunch at Laili with J. and Doug Erickson. Both are excellent ambassadors for our community and ably articulated our history as a technology hub. We then toured several office locations within a two block radius that had what Jacco wanted in an open office environment. Then we were off to see Looker, where everybody was working hard and smart and clearly liked being in Santa Cruz, and told us so. Finally, we landed at Cruzio where we spoke with James Hacket who leads Cruzio's business development, and then Mark Adams who is program manager at a soon-to-be-announced organization.
None of the dialogue that day was scripted but everything went really well. The Unify execs finished up with a visit to Verve and then headed back to Silicon Valley against the slow moving rush hour tide.
Santa Cruz has the infrastructure, talent, and cutting edge vibe
The Unify executives left Santa Cruz knowing that we had the infrastructure, talent, and cutting edge vibe to help them launch their new business. We beat Boston, San Francisco, and Palo Alto because our value proposition is better. They decided that Santa Cruz gives them the best chance to grow and innovate. In return, Santa Cruz benefits by adding a well-respected international IT Services and Solutions provider to our community who will provide high paying sales and client services jobs to people who are probably now commuting. It feels good.
Special thanks to Sara Isenberg, J. Guevara, Doug Erickson, James Hacket, Mark Adams, and the folks at Looker. As representatives of our tech community you helped make the match.
###