Companies
Arqetype acquired by Vivo Technology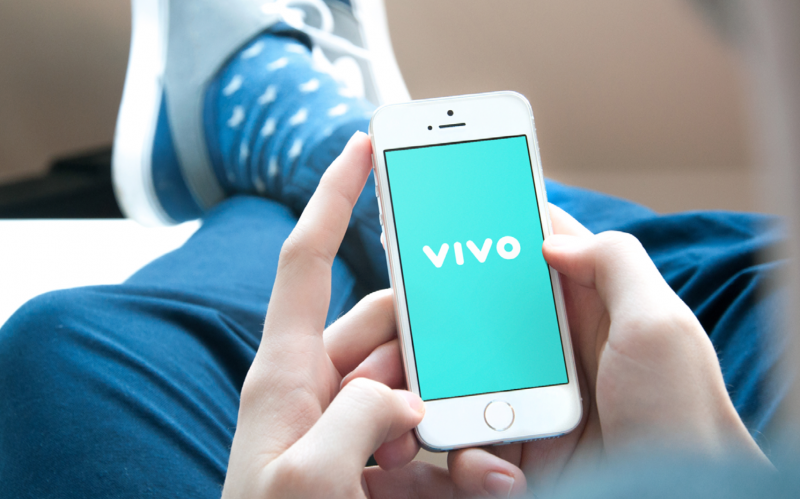 By Keri Waters
COO Vivo Technology, Inc., and former CEO, Arqetype
Aquired but staying local
The recent acquisition of Arqetype, our local augmented reality company, by Vivo Technology is an exciting new development for our team, as we're getting

to realize our vision in a market space we are passionate about, and we're getting to do it right here in Santa Cruz.
Classic early-stage challenges
Arqetype started raising money in late 2013, as we initially came to market with our real-time messaging and Gamification platform. We felt we had the right ingredients in place for a successful Series A raise: a seasoned team, including founder Wedge Martin, formerly co-founder and CTO at Badgeville, some novel and defensible IP, and a great sales pipeline. However, we also faced some classic early-stage challenges.
Since we were bootstrapped (and so heavily reliant on revenue for our operating expenses), the initial customers we signed for our B2B solution were in multiple verticals: ed tech, social media, enterprise, etc. We were hoping that, once we raised money, we'd be able to focus on one or two key verticals, and really flesh out our product to achieve the promise of the underlying IP. Of course, we were caught in a chicken-and-egg scenario, as serving a pretty disparate customer base spread us quite thin, and so we were concerned we were about to be outpaced by better-funded competitors.
Former customer, Vivo Rewards Ltd, facing challenges, too
Similarly, our customer Vivo Rewards Ltd, in the UK, was facing growth challenges. After achieving a very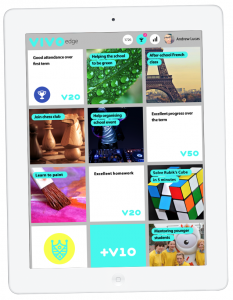 impressive 20% market share in UK secondary schools with its revolutionary behavioral rewards platform, VivoClass, CEO&Founder George Grima was looking to expand into the US. Vivo, to date, has grown entirely under its own steam and George's leadership, but as he looked to move to the States, he realized that he needed to grow the team with senior staff that could manage the growing complexity of a multi-national SaaS platform. In addition, he wanted to dig deep and invest in the core underlying technology in his product, to further increase his lead over entering competitors in this growing market space.
As our relationship with Vivo deepened, we started sharing our goals and challenges, and quickly discovered that it made sense for us to join forces, formally. We were finding ourselves spending a lot of time brainstorming on the potential product roadmap for Vivo, fully using all the capabilities of the Arqetype platform, including real-time location services, recommendations from the data and meta-data gathered, and Gamification. As almost all of us from Arqetype are parents of school-aged children ourselves, we are passionate about the ways the technology can be used to positively drive student learning, across learning profiles.
New headquarters: Santa Cruz technology culture is a great fit
We sold the Arqetype IP to Vivo in September (2014), forming a new parent company for Vivo worldwide, called Vivo Technology Inc. George knew he wanted to move the headquarters to Silicon Valley, to source the strongest technology talent and best potential sources of growth capital. We collectively decided to invest in a Santa Cruz headquarters for a number of reasons. First, the Santa Cruz technology culture is a great fit for Vivo – as a company, we are as focused on making a positive, ethically sound impact with our technology as we are on making profits. We want to do good and do well, living our values through the way we run our company and build our products. Second, the commercial lease rates in Santa Cruz are well below the inflated markets of Mountain View or San Francisco, allowing us to invest in a larger office space than we may have otherwise, and giving us the freedom to grow a bit faster. Finally, we have a network of outstanding tech talent here, who are passionate about what we're doing and are deeply committed to helping the company grow right here in town.
US products will launch in Q1
We're just finishing up our first quarter as Vivo Technology, with presence in the UK and Australia. Our US products will launch in Q1, and we're gearing up, hiring and working on building out our new office on the west side. We're thrilled to be growing here, and look forward to a big 2015!
More about Vivo Technology Inc.: http://vivoinspire.com
###
Tagged Arqetype, Vivo Technology