Guest Feature Article Guidelines
We love publishing your Guest Feature Articles!
Here are general guidelines to follow if you're writing a guest feature article for Santa Cruz Tech Beat. Some of these guidelines can be flexible as long as we agree on deviations/exceptions/alternatives in advance.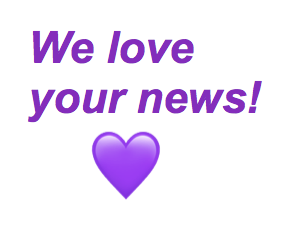 500-700 words, longer if it's appropriate to tell the story.
Provide 2-4 images (eg screenshots, photos, logo) and we'll select one or more to include.
For each image, include a full caption and credit, as appropriate.
Include the author's name and title as you wish it to appear in the byline. We will add "Special to Santa Cruz Tech Beat" under your title and will assume this content is exclusive to SCTB unless discussed in advance.
The focus of the article should be informative/informational and can even be slightly technical. Readers are curious to read the story of how you decided to create your startup/product/organization/whatever, maybe what you've done in the past before this venture. We prefer stories written in the first-person perspective.
Include your connection to Santa Cruz, Watsonville, Monterey, Salinas, Seaside, etc., in your article.
Avoid marketing hyperbole. Anything that is or sounds like marketing hype will be edited.
We expect to receive your final content by the end of Monday for publication on our website during the week, and inclusion in the Tuesday digest the following week. If we agree in advance that you are sending final content after the Monday deadline (and if you're available to answer email or phone calls for quick turn-around) then the deadline can flex. This must be arranged/agreed in advance.
If we discuss a handoff date, that means we are saving a spot for you. If your plans change, please inform us asap.
Once your guest feature article is published on our website, we invite you to share it on social media and share the link to it. We hope you will tag Santa Cruz Tech Beat on Facebook and @sctechbeat on Twitter.
By submitting guest feature articles to Santa Cruz Tech Beat, you agree to the following:
Santa Cruz Tech Beat retains the right to reject or edit any articles that are submitted to us.
Santa Cruz Tech Beat retains the right to determine the publishing schedule for any content submitted to us. We generally stick to agreed upon publishing dates for articles that are submitted at least two weeks in advance, however, from time to time we are not able to publish on the date we've agreed on.
Any articles submitted to SCTB less than two weeks in advance cannot be guaranteed publication on the requested schedule.
Every once is a while, we take time off for vacations or business commitments. We may slow down or skip our publishing cycle during that time.
If you wish to republish the guest feature article, please follow our terms of use.
Note: The guidelines on the page are subject to change from time to time without notice.
###