Companies
Q&A: Vivo Tech founder joins SCW board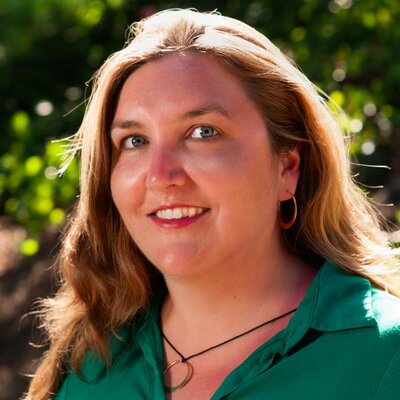 By Sara Isenberg
Editor-in-Chief, Santa Cruz Tech Beat
February 13,  2015 — Santa Cruz, CA
[Editor's note: Santa Cruz Tech Beat published Arqetype acquired by Vivo Technology (November 13, 2014).]
Keri Waters of Vivo Technology joins SCW board of directors
Santa Cruz Works recently added a new board member, Keri Waters. Keri has been a strong advocate for Santa Cruz as a tech hub. Following the acquisition of Santa Cruz-based Arqetype, where Keri held the position of CEO, Vivo, based in London, decided to relocate its headquarters to Santa Cruz, citing the great culture fit, low commercial lease rates and the outstanding network of tech workers in town. Vivo has already made its first local hire in Doug Erickson, as the company's SVP of Global Sales. Vivo expects to grow its local presence significantly in the months ahead.
I had the opportunity to chat with Waters and ask her a few questions.
SCTB: What are the key ecosystem elements that make our potential so great that you would invite Vivo to move their headquarters from the UK to Santa Cruz? How did you convince them to do that?
KW: Santa Cruz has a huge pool of senior tech talent, and a lot of people working on organizing capital in the region. Office space is more reasonably priced, which lets us settle in a space where we can afford to grow more quickly. We're right on the leading edge of the wave of tech growth here, so we're skimming the best and brightest of the talent, and we have really low turnover.
SCTB: What inspired you to join the SCW board?
KW: I think one organization needs to take responsibility for helping to build the tech ecosystem in Santa Cruz, specifically the pieces of the ecosystem that are beyond the purview of any one company — making sure housing and transportation meets the needs of decentralized tech companies with a lot of visitors, organizing capital and helping to drive deal flow into local angel groups, etc. I think the timing is right for that in this region.
SCTB: Why did you decide to locate your previous business and family here instead of the valley?
KW: What I love about Santa Cruz is that it's a real community, with a real downtown. Over the hill, I felt like I lived between a tech giant and a Safeway plaza. Here I feel like my kids get exposed to a great community, and a lot of energetic, creative people doing interesting things inside and outside of tech.
New web features
SCW also announced recently that the have added new features to their website, including a blog and enhanced job finding capabilities. According to program manager, Mark Adams, "the site has been completely revamped on the back-end and makes things a lot simpler for visitors." Job seekers can filter prospective employers by categories like mobile, hardware, data and other business and engineering groupings.
###
Tagged Vivo Technology