Companies
How Graeme Devine is going to put Santa Cruz on the map
by Sara Isenberg
Publisher, Santa Cruz Tech Beat
Is Santa Cruz going to become a gaming hub?
You may not be aware of it but we have a rock star (aka veteran) game designer in our midst and his presence is going to put Santa Cruz on the map for game development.
Graeme Devine has a list of impressive video game credits to his name but the current excitement is that he has just joined Magic Leap, a developer of novel human computing interfaces and software. He will be setting up a game studio in Santa Cruz dedicated to making games for Magic Leap's mysterious Cinematic Reality project.
Devine has 30+ years in game production. He has overseen some of the most successful gaming initiatives in history including the legendary title Quake for id Software, Halo Wars for Microsoft's Ensemble Studios. He oversaw the video game business for Apple's iOS platform.
In February, Venture Beat reported that Magic Leap raised $50M to build a "rocket ship for the mind."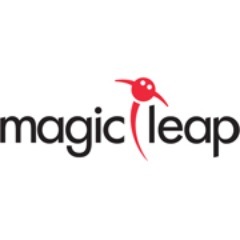 About Magic Leap:
We are visionaries, rocket scientists, artificial intelligence gurus, robotics wizards, visualization jedis, software ninjas, computing hobbits, film freaks, mathematical artists, psychedelic physicists, people people, business athletes, and music lovers. We are creating a whole new user experience that we call Cinematic Reality™.
Since Devine currently works at an office in NextSpace, I was able to learn directly what his new role is and what's coming up.
SCTB: You just joined Magic Leap! What's your role?
GD: I'm VP of Games at Magic Leap. What that means is that we're working on new forms of entertainment and what a game means in what we're calling Cinematic Reality. I think we're on the precipice of a huge change in gaming and there's a lot of exciting work and challenges ahead for me to tackle.
SCTB: Do you have plans to grow Magic Leap's game development in Santa Cruz? What are your plans?
GD: Growing a game studio in Santa Cruz has always been a dream of mine, we're such an energetic group of creative individuals and Santa Cruz is the perfect city for a fantastic game studio. Magic Leap is based in Florida and will make games there as well, but I am staying here in Santa Cruz. I want people to want to come to Santa Cruz to be part of a quality game studio known far and wide throughout the universe for it's excellence.
SCTB: What kind of talent are you looking for?
GD: Right now I'm looking for Unity programmers, but looking at all sorts of resumes as they come in. I believe if you get the right person, that's more important than getting seats filled.
SCTB: Why is Santa Cruz a great place for a game development hub?
GD: Santa Cruz is special to me, there is a spirit to the people here, and a genuine wish to make the world better. What better place is there to make the next generation of games and entertainment than right here in Santa Cruz? Let's change the world!
For more information:
###
Sara Isenberg publishes Santa Cruz Tech Beat for the benefit of the extended business and technology community. When she is not volunteering her time for the tech scene, Sara makes her living by managing software projects, web strategy planning, and providing development team services (including account management, vendor management, strategic partner management, beta project management, referrals to qualified technical team members, and more). Please visit her website: Sara Isenberg Web Consulting & Project Management, or contact Sara by email if you have any project management, account management, or Development Team leadership or service needs.
Tagged Graeme Devine, Magic Leap, magicleap