Companies
Remarkable Women Continue Making Waves in the Santa Cruz Tech Scene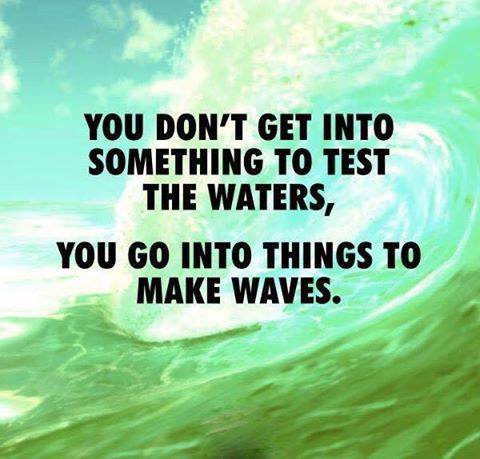 By Sara Isenberg
Founder, Publisher, Editor-in-Chief, Santa Cruz Tech Beat
November 7, 2017 — Santa Cruz, CA
In early 2014, I published How 6 Remarkable Women Are Making Waves in Surf City. It was one of my favorite articles of the year. Well, it's almost 2018 and it's time for an update! Of course, there are many more women in our midst who are making waves. Here's an update from seven of our local tech scene leaders.
SCTB: What are you up to at Cruzio?
PD: I'm the President of Cruzio. We've been working hard on our Santa Cruz Fiber project. We just completed a significant backbone upgrade, establishing redundant dark fiber paths so we can scale up speeds throughout Santa Cruz County. Now the challenge is to distribute our $50/month symmetric gigabit-per-second connections from our powerful backbone to more buildings and neighborhoods — we're expanding as fast as we can. We've begun construction on our first all-fiber neighborhood in downtown Santa Cruz, and we're already looking at the next neighborhoods to come. We also extend the network with fixed wireless technology to reach a lot of unexpected places with gigabit internet speeds. On the public benefit side, Cruzio is working with the City of Watsonville and Digital Nest to light up the Watsonville Plaza with free public internet.
SCTB: Thoughts on the local tech scene?
PD: I love being part of such a vibrant tech community. It's natural for people interested in technology to get together, I think, since we all have to learn and adapt so quickly and so often. It's not like we're each on our separate corner selling hot dogs — there are a lot of interlocking pieces to the systems we produce. You (Sara), Doug, and Heather, and other leaders who maintain our valuable ecosystem, do a great job keeping communication going in an exciting and welcoming way. If I had one wish, it'd be that tech folks get more involved in civic life because more input is needed on issues like housing and transportation that affect us all.
SCTB: What's new for you at Monarch since that "making waves" article I wrote in 2014?
CS: In the last few years, I stepped aside as CEO and became the Chief Innovation Officer at Monarch Media. As the founder it was a big change for me, but one that has opened up time to focus on more creative initiatives within the company. In fact, our company just celebrated its 20th anniversary. It's incredibly rewarding to see my baby all grown up!
SCTB: Thoughts on the local tech scene?
CS: I can't imagine any place better than Santa Cruz to do business. Our workforce is happy, healthy, creative, and innovative. We can collaborate with top-notch advisors and professionals within the community. And we're in easy reach of opportunities over the hill—without having to live that lifestyle.
SCTB: It's been 3 years since I published your guest feature article, Arqetype acquired by Vivo Technology. What are you up to now professionally?
KW: I'm the CEO and co-founder of Buoy Labs, maker of a smart home device that measures water usage from one point in your home and sends that real-time data to an app, where you can see your usage and shut off your water remotely. The last few years have been packed with milestones: I founded Buoy in 2015, and San Francisco-based startup accelerator Highway 1 accepted us into its 2016 cohort of hardware companies. After investment and strategic partnerships from angels and industry leaders, I hired a team (15 and counting) and we moved out of beta mode. We began shipping the production model of our Buoy device recently.
SCTB: Thoughts on the local tech scene?
KW: The changes I'm seeing are all good. There's so much happening here, and a critical mass of early stage tech companies is getting traction. Having fellow travelers like InBoard and OneWheel in the hardware space, where it's tough to succeed, makes things easier. Our individual successes have brought to Santa Cruz an ecosystem of active, serious investors (such as Toby Corey, Eric Chin, Chrissy Meyer, and others) who usually operate in the valley. The Santa Cruz tech scene is growing in ways that benefit us all; it's a great time to be doing what we do.
4. Margaret Rosas, Looker
SCTB: You've a wide variety of key roles in the local tech scene since Santa Cruz Geeks formed in 2007. What are you up to now professionally?
MR: I head up the Department of Customer Love at Looker. Our team is located in Santa Cruz and Dublin, Ireland and we are responsible for helping our customers be successful using Looker. We have built a team of Looker experts who help data analysts create data driven cultures in their companies. We've got exciting challenges ahead as we tackle significant growth with a growing global customer base.
SCTB: Thoughts on the local tech scene?
MR: I'm excited to be hiring local college grads, local tech folks and attracting top tier talent to live and work in Santa Cruz. More local jobs means more folks living in Santa Cruz seven days a week, 365 days a year and contributing to our community in meaningful ways that are difficult for highway 17 commuters and vacation dwellers.
SCTB: What are you up to professionally?
IK: I work with shared workspace organizations to streamline operations and develop dynamic communities. After leaving NextSpace in 2014, I founded a coworking consultancy focused on helping owners and operators launch and manage successful coworking businesses. I'm currently consulting, working on my podcast, Coworking with Iris, and leading Women Who Cowork, a global alliance of females who own or operate coworking spaces. Locally, I recently co-launched the Live Oak Library's coworking program with Cat Johnson.
SCTB: Thoughts on the local tech scene?
IK: Being that my work is focused on helping coworking spaces, most of my clients have been outside of Santa Cruz in the past few years. I've recently had the opportunity to get my toe wet in the local scene again, through my work with Cat Johnson to get free public coworking into our library system. I'd love to see free coworking in all of the libraries in our county, so that this collaborative approach to work can be enjoyed by people other than just those who can afford to pay for it. I'm also embarking on a project with NextSpace's new owners, Pacific Workplaces (PAC), which is really exciting. NextSpace Santa Cruz was one of the first coworking spaces in the world and was, for a time, considered one of the best in the world. The community impact dwindled over the past few years and I'm looking forward to working with Maya Delano and the PAC team to exceed the original awesomeness while creating a new, stronger brand. Backed by the logistical prowess of PAC and driven by the human centered priorities that were part of NextSpace's early success, the focus will again be on helping people run better businesses and lead happier lives through intentional connections, business support and access to tools and resources.
SCTB: What are you up to professionally?
MD: I have been working in the Santa Cruz tech scene for the last 10 years. I made my first real impact with the Santa Cruz Design and Innovation Center in 2008, promoting visionary entrepreneurs to strengthen the city's design and tech scene. I continued this work as the Senior Community Manager at NextSpace, 2013-2016. After learning that the company was acquired by Pacific Workplaces, I've had the opportunity to return to NextSpace, and will continue to help business grow by networking on their behalf and connecting them to tools and resources.
SCTB: What changes have you seen in local tech scene?
MD: The major changes I have seen are that the 1-2 person companies I was working with when I first came back in 2008 have grown to 15-50 employees. Two Pore Guys, for example, is making national headlines with its innovative product and funding. Additionally, I have worked with large companies like Amazon and Magic Leap who have used NextSpace as a landing pad while they establish a permanent office in Santa Cruz. This has been an amazing experience for me as I am able to continue to connect local talent with all types of companies.
SCTB: What are you up to now professionally?
I'm working on my second startup, SellHound, together with my co-founder Geoff Dillon. SellHound is an aggregator of all online secondhand marketplaces. It's like a Trivago for sellers. I'm also an Executive Mentor at the Santa Cruz Works Accelerator program, as well as UCSC's Startup Academy, and MIT's LaunchX program.
SCTB: Thoughts on the local tech scene?
I feel very fortunate to be part of the Santa Cruz tech ecosystem. Even though we are a stone's throw from Silicon Valley, there is a huge difference between the Silicon Valley startup mentality and that of Santa Cruz. Here there is a genuine closeness and community where you get a real sense that people want you to succeed.
###
If you wish to republish this article, please follow our Terms of Use.
###
Tagged Buoy, Coworking With Iris, Cruzio, Looker, Monarch Media, NextSpace, Santa Cruz Fiber