Companies
How 6 Remarkable Women Are Making Waves in Surf City
By Sara Isenberg
Founder, Publisher, Editor-in-Chief, Santa Cruz Tech Beat
February 17, 2014 — Santa Cruz,CA
A few weeks ago, a UC Santa Cruz professor wrote to me: "I teach an entrepreneurship class and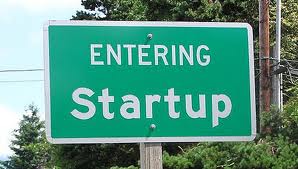 have invited some founders to share their experience with the students. However, I just noticed that all my contacts are men, and I'd like to have a role model for my female students, too. Do you know any female founders I could ask?"
I commend him for recognizing the opportunity he had, and I'm glad he reached out to me.
At the same time, I asked myself, "How can this be that he doesn't know any female founders in Santa Cruz?" I guess he hasn't been reading Santa Cruz Tech Beat. So I took a moment — six seconds — and came up a list of six women I know who are founders of local companies. I'm pleased to say that some of them have plans to go up to UC Santa Cruz to speak to the students in this class.
Who are these six local women founders?
Suzanne Wouk, SnapPost
Lise Quintana, Narrative Technologies
Claire Schneeberger, Monarch Media, Inc.
Nancy Wahl-Scheurich, LittleFootprint® Lighting
Karla Hawkinson, iotaGift
May Kristen Roen, iSentio
I asked each to share challenges and successes. Read on.

1. Suzanne Wouk is CEO & Founder of SnapPost. SnapPost is a mobile application that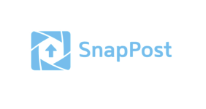 offers a solution as easy as snapping a picture to solve the complicated process of posting on eBay. From just a photo, SnapPost identifies, researches, values and writes an optimized title and description, as well as, offers shipping solutions for each item. It's like having a eBay virtual assistant. Founded in late 2012, SnapPost has a three person development team.
Wouk says:
As a 50 year old woman, it has been a challenge launching a technology company in Silicon Valley's male dominated and youth obsessed ecosystem. During my training at The Founder Institute, a prestigious tech incubator in "the valley," I experienced first hand how our high-powered young male CEO mentors had a tougher time connecting to the female founders (especially the older ones). But FI is making a huge effort to change that. Through their Female Founder Fellowship Program they are vigorously encouraging and supporting women. In fact, our session was the first to graduate half women founders! Interestingly, in Santa Cruz, I scarcely feel any bias. In contrary, here I get extra respect because of my age, gender and background. I am proud to be part of this community and happy to say that SnapPost is Santa Cruz company!
2. Lise Quintana is founder of Narrative Technologies. Its product is Lithomobilus, the e-reader platform. Zoetic Press is the publishing arm of Narrative, and uses Lithomobilus, as well as other interactive and hypertext narrative tools, to publish new kinds of literature.

Founded in December 2013, Narrative Technologies currently has one employee in addition to Quintana. In January 2014, Santa Cruz Tech Beat published a feature article on how Quintana's pitch at TechRaising 2012 turned into Lithomobilus.
Quintana says: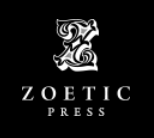 My biggest success as a founder has been the swiftness and ease I've experienced in getting my product built in the first place. My experience in other workplaces has been that women are questioned more when they make decisions regarding their product or their business. I believe it's in part because women tend to be more social decision makers – actively inviting others' input – which many men see as indecision or confusion. Luckily, I've never had that problem, because I'm not a social decision maker – I rule by fiat, not by consensus.
3. Claire Schneeberger founded Monarch Media, Inc. in 1997. In September 2013,

Monarch Media was named in Inc. magazine's annual list of Fastest Growing Private Companies for the third consecutive year. Monarch Media brings a current, relevant, and innovative approach to eLearning design, which translates into meaningful and engaging experiences for learners. They combine technology, instructional design, user interface expertise, and eLearning best practices to develop courses, deploy learning and content management systems, and create educational software solutions across the public and private sectors. Monarch currently has 18 employees.
Schneeberger says:
With a Masters degree in orchestral conducting from the Peabody Conservatory, I don't have the most obvious background for a founder of a global eLearning company. However I have been encouraged by great parents and teachers throughout my life to take risks. The composer, John Cage, often responded to questions about his work with the simple statement, "well why not?" This attitude of openness, a belief in possibility, and the joy of discovery are key drivers for me personally. I am fortunate to be surrounded by colleagues who are dedicated, creative, and savvy. I have fun when I'm empowering others–whether that is the clients we serve, the people's lives we change through the products we build, or an individual staff member who blossoms in a new role. I strive to bring integrity and a positive mindset to whatever I am working on.
4. Nancy Wahl-Scheurich is the founder of LittleFootprint® Lighting. Her company

manufactures "the most environmentally friend task lighting available. She has two employees. Their first product, The HeronLED® Personal Task Light, is an energy-efficient, ENERGY STAR qualified LED desk lamp made in the USA from recycled e-waste. LittleFootprint Lighting has been certified as a Women Business Enterprise (WBE) by the National Women Business Owners Corporation (NWBOC).
Wahl-Scheurich says:
My biggest challenge is funding and time to market, but that is typical for many start-ups, I believe. With regard to how I think things would be different if I were a man, I'm pretty sure I show my emotions and let them influence how I do business more than most men. I don't think it's a disadvantage — it's just different. For example, integrity in my business is extremely important to me, and I believe that the fact I am so open and honest about how I feel makes it easier for people to believe that, and to trust me. I also think it gets people to share my belief that my vision of "doing well by doing good" will be achieved, and because of this I have people in key places who are willing to "go out on a limb" for me and my business.
5.  Karla Hawkinson founded iotaGift in 2012 through the vetting process at Founder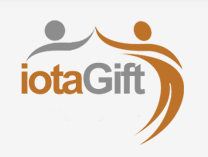 Institute Silicon Valley. She has 2 part-time employees. Santa Cruz Tech Beat published a feature article about iotaGift in December 2013. iotaGift is a crowd giving website for things people need every day, likes shoes, clothes, or household items. Breaking open the last century model for charitable giving, a $300 billion market, iotaGift brings a lean for-profit model to the space that makes asking for, and giving help, accessible for everyone.
Hawkinson says:
My biggest challenge initially was finding talented developers to work with in order to build the website – a common problem for non-technical founders. The learning curve was steep and I had to educate myself so that I could communicate with someone who may only talk 'tech'.  As a woman, I felt it was important to convey enough knowledge of the subject, from wire frames to familiarity with some coding languages, so that a developer had confidence that I could drive a successful project. There may sometimes be a presumption that men are more knowledgeable than women regarding the technical aspects of a business.  And there were times when I observed this with my male counterparts. With iotaGift though, I feel that more doors have opened than closed because I show up prepared, and sometimes maybe even because I am a woman.
6. May Kristen Roen is founder of iSentio. iSentio is Pathogen Identification as a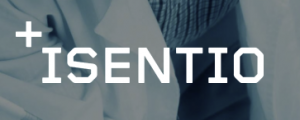 Service.  Traditional methods for identification of bacterial infection are both slow and imprecise. A clinician will have to try out different types of antibiotics and hope for the best. With Isentio`s software as a service and validated database, laboratories and hospitals can identify the bacteria causing an infectious disease within the same day, regardless of contamination by previous antibiotic use. The iStentio team recently moved operations from Norway to California, and has offices in Santa Cruz and Sunnyvale. They are a team of six. Isentio has raised $4.1 million from investors and received $2 million in public grants and is actively working on the next round. Santa Cruz Tech Beat published a feature article about iSentio in December 2013.
Roen says:
I think it's important to know yourself and learn from others in the same position. Coming from Norway with more women in leadership roles, and more women in meetings, this did come a bit easier to me. I still get a bit stunned when somebody points out that I'm the only woman in a large meeting, when I didn't realize it before their comment. On a good day this gives me a feeling of edge and motivation. On a day when I feel less confident I get a bit intimidated. I believe that the U.S. would benefit from better regulations around women and workplaces, especially regarding family politics. But to get there I think we as women have a responsibility — to know ourselves and  "sit at the table" where decisions are made (as Sheryl Sandberg puts it), even if we get intimidated at times. At least that's what I tell myself after a long day.
Santa Cruz is home to many women founding businesses, and Santa Cruz Tech Beat will continue to share their stories.
Of note, last week (Feb. 13, 2014), The Silicon Valley Business Journal reported "Investment firm 500 Startups is taking on a new initiative to help more startups raise funding with the launch of two AngelList syndicates. One will be dedicated solely to companies led by women."
I expect that one of our founders will soon be on a list such as Craig (Craigslist) Newmark's recent 10 Women Run Startups You Should Know.
###
Sara Isenberg curates and publishes Santa Cruz Tech Beat for the benefit of the extended business and technology community. When she is not volunteering her time for the tech scene, Sara makes her living by managing software projects, web strategy planning, and providing development team services (including account management, vendor management, strategic partner management, beta project management, referrals to qualified technical team members, and more). Please visit her website: Sara Isenberg Web Consulting & Project Management, or contact Sara by email if you have any project management, account management, or Development Team leadership or service needs.
Tagged iotagift, Isentio, LittleFootprint, Monarch Media, Narrative Technologies, SnapPost