Companies
Q&A: Monarch Media Celebrates 20th Anniversary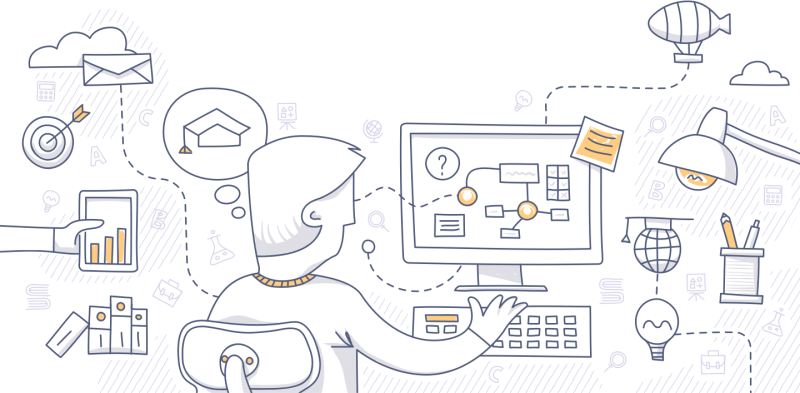 By Sara Isenberg
Founder, Publisher, Editor-in-Chief, Santa Cruz Tech Beat
November 1, 2017 — Santa Cruz, CA
It's a big deal when a startup turns 20.
Claire Schneeberger founded Monarch Media in 1997 with a vision to empower people through the possibilities of online education. Although she ran the company as CEO for many years, she has handed that title off and is now CIO, Chief Innovation Officer.
Claire and I had the recent opportunity to reflect on growing the company over the last 20 years.
SCTB: Monarch Media is celebrating its 20th anniversary. For those that aren't familiar with Monarch, in a nutshell, what does Monarch do? What kind of clients do you have?
CS: We're an elearning consulting and solutions firm. This means that we help organizations that are trying to use technology to advance their learning or training goals. We work in very traditional educational settings with universities and educational publishers—and also in healthcare, public health, government, and corporate settings doing some very cutting edge work.
SCTB: When you founded Monarch 20 years ago, what vision did you have for the company?
CS: Honest answer? Twenty years ago, I had just graduated with a Masters' degree in orchestral conducting and was planning to be a professional musician. Founding Monarch Media was just a means of making a living and being my own boss.
SCTB: How has  played out?
CS: After several years, I discovered that I wasn't really suited to the lifestyle of a musician. So at that point I really threw myself into growing and developing the business. I realized my real passion was education and helping others grow and learn.
SCTB: What are the top 3 interesting/significant clients/projects you've worked with?
CS: Just three? Let's see…
Recently we created two online Masters' Degree programs in Food Security for the World Bank. Leading an international team on a project with profound global impact was very rewarding for our team!
We've also had great partnerships with local organizations such as ETR Associates in Scotts Valley. Early on, we collaborated with them on a Small-Business Innovative Research grant for NIH that addressed HIV and pregnancy prevention.
Another significant area of work for us has been with higher-education publishers. We really grew up with that industry and have been able to contribute to the advancement of instructional design principles for digital textbooks and beyond.
SCTB: What's the biggest surprise you've encountered running a company over a 20 year period?
CS: I think my biggest surprise is both how quickly things change and how slowly things change. On one hand, technology is constantly evolving and we're applying continual improvements to every project. On the other hand, even today we see so many groups that are only beginning to realize the benefits of elearning. The possibilities are endless and I love helping people realize the power of elearning.
SCTB: Technology has changed so much in 20 years. As a result, you've probably watched the needs of your clients and your products change considerably. Can you share any examples of how tech changes have changed your clients/products over the years?
CS: Certainly the evolution toward more powerful, more mobile devices means that our solutions have become more capable and more media-rich. One of the most interesting areas of our work is focused on understanding how individuals learn and how technology best supports learning, as well as how it may hinder learning. The magic happens in how technology gets applied!
SCTB: How many people work at Monarch now? What are the various positions/roles?
CS: Our team includes instructional designers, project managers, graphic designers, QA specialists, and programmers for both learning media/content and learning platforms/apps. We have a global footprint with about 15 people in the US and 25 in India.
SCTB: Do you still consider Monarch to be a startup or an established company or something in between?
CS: With 20 years under our belt, we're certainly established. Yet, we still operate with a startup mindset that keeps us nimble and innovative. As a smaller consulting business we still experience ups and downs, but with age I have more perspective on (and appreciation for) how interdependent we all are. Monarch Media is part of a beautiful community of staff, advisors, contractors, friends, and supporters. We thrive because of the collective talents and contributions of so many people in the present, and because of all the contributions made over 20 years.
###
If you wish to republish this article, please follow our Terms of Use.
###
Tagged Monarch Media