Companies
Futuristic Lights' new product: Ion C2C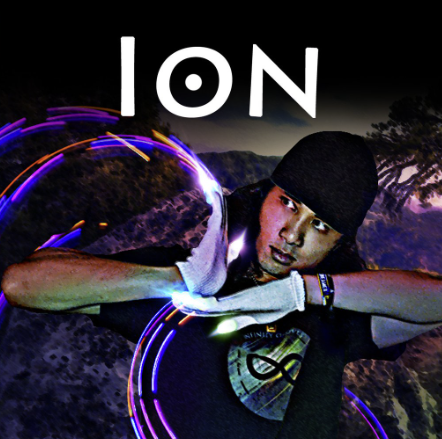 By Kevin Karplus
Proud dad of one of the founders of Futuristic Lights and Professor, Biomolecular Engineering, UC Santa Cruz
August 23, 2017 — Santa Cruz, CA
The Kickstarter for fidget spinners didn't succeed, so Futuristic Lights decided that they'd missed the market for high-end fidget spinners and decided to stick with their strengths in gloving lights.
[Editor's note: Santa Cruz Tech Beat published Futuristic Lights Launches Galaxy on Kickstarter, June 16, 2017]
Their newest product is an entry-level gloving set, the Ion C2C, which is priced at $40 a set (only $35 during preorders). The lights are quite featureful for that price point, comparable to or better than $80 sets from their competitors.
Here are their claims from their sales page.
With every new glove set we make, Futuristic Lights pushes the boundaries of what's possible. The Ion is no exception! We think every Glover should have access to the latest gloving technology we offer, regardless if you're a beginner or pro. To make this a reality, we had to make sure the Ions are as affordable as possible.

So … What do the Ions do?

The answer is …   More than every other entry level burner set combined!

Entry level lights tend to be affordable, but you don't get very many features or modes. We wanted to change this. So instead of making just a streamlined version of our other lights, we made something completely unique. We've even added some new features that not even our top-of-the-line products have. 

Features:

Chip to Chip Communication 1.0 (C2C)
Randomizer
38 Colors
8 Flashing Patterns (Modes)
8 Colors Per Mode
Demo Loop
True Brightness Control
Battery Lock
Conjure Mode (Updated)
Demo View
Factory Reset
And to top it off, it's the same nano size as the Atoms!
I think that this product will pull some sales away from their more expensive lines as it offers a lot of the features much cheaper, but their hope is that it will pull even more sales away from their competitors. Despite Futuristic Lights' small size and tiny market share, they have managed through good engineering and good manufacturing contracts to keep their costs low, so that they can offer a high-end product at a low cost. Their minimum orders for the manufacturing contracts are fairly high, though, so they are going to have to sell a lot to break even.
Because the gloving market is one that they are already familiar with (unlike the fidget spinners), they are not testing the waters with a Kickstarter campaign, but going directly to manufacturing. They expect to be able to ship in about a month — assuming that no major problems crop up in the final testing of the firmware being done now.
###
Originally published here: https://gasstationwithoutpumps.wordpress.com/2017/08/20/futuristic-lights-new-product/
###
Tagged Futuristic Lights, Light Gloves