Companies
Futuristic Lights: From Kickstarter to Shipping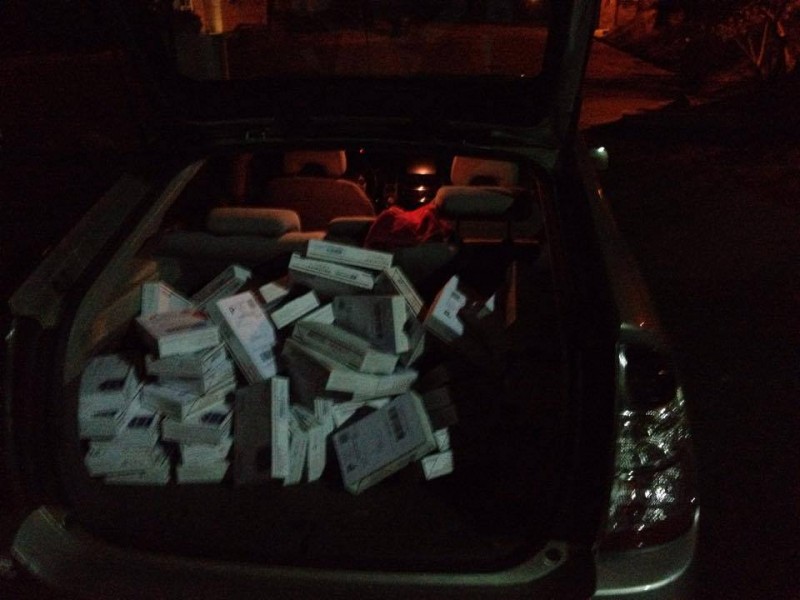 By Paige Welsh
Special to Santa Cruz Tech Beat
(Photo above: Working into the early hours of the morning, the team packaged and loaded up all the gloves for shipping. Source: Futuristic Lights Facebook Page.)
June 5, 2015 — Santa Cruz, CA
Working through late nights to launch The Kinetic
On May 19, Futuristic Lights co-founder Zohar Wouk could finally get some sleep. After almost a month's delay he shipped out the first order of The Kinetic, a user-programmable light glove. For those not in the rave scene, a light glove is what it sounds like, a glove that glows with LED lights. Light gloves with alternating color LED lights are growing in popularity for dance performances. The guys at Futurist Lights revamped the design, reached their Kickstarter goal of $20,000 in less than 20 minutes, and have illuminated the secrets of starting a small business.
When I asked Wouk, who sounded mostly tired but perhaps a little wiser, what advice he would give to other aspiring entrepreneurs, he exclaimed, "It's going to take a lot of time! It's not easy! Oh my God, it's so much work! The other thing is having a really good team."
In this video, Matt Myers demonstrates the art of light gloving with The Kinetic.
An Unexpected Freeze
Things were going according to plan. The prototype was ready, the project was funded, and the campaign's popularity was snow-balling when suddenly there was an unexpected freeze in plans. A blizzard delayed the manufacturers' shipment and they had to postpone the release date. To make matters worse, when they received the chips, there was a problem in the programming. They spent days and nights reprogramming every single light. Although some customers were flustered by the delay, Wouk learned his lesson in Murphy's Law and kept shipping into the early hours of the morning.
"This was our first time. One of our biggest hurdles was not ordering the parts soon enough," says Wouk.
Refitting the Gloves
Both Wouk and his product have changed since we last spoke. Almost a year ago, Wouk and his business partner, Abe Karplus, were high school seniors in Santa Cruz prototyping an updated light glove. Since then, Wouk has been working full time, and Karplus has been attending UC Santa Barbara and contributes all the time he can.
Originally, a chip the size of a playing card was going to be worn under the glove. This chip would control the light patterns. Wouk and Karplus scrapped that prototype in favor of having a small chip in each finger-tip. The tips contain accelerometers which can change the light pattern of each finger according to the performer's motion. As previously planned, the performer can still program the light patterns.
Their light glove, The Kinetic, received $61,337 in Kickstarter pledges. Generally, only around 38% of Kickstarter projects are successfully funded. Wouk believes assembling a strong following through Facebook was key to The Kinetic's rapid success.
"We built a community of people for almost a year. We had 6000 Facebook page likes," says Wouk.
Stoking the hype through regular video demonstrations and well-timed product giveaways was also key to putting the funding over the top. The campaign certainly did not end once pledges reached the $20,000 minimum. Wouk reportedly spent the better part of a month locked in his room editing and releasing videos for their Kickstarter page.
Despite the hiccups, Futuristic Lights' Facebook following has grown to over 10,000 people and customers continue to post good reviews. While he did not give any details, Wouk hinted that Futuristic Lights will one day expand beyond Light Gloves. Other teens, though, may appreciate if Wouk would slow down to spare them the comparison. Parents will surely wonder why their kid can't find a summer job while Wouk and Karplus have started a company before finishing high school.
###
Paige Welsh is a marine biology major and literature minor at UC Santa Cruz. She can be contacted at phwelsh@ucsc.edu.
Tagged Futuristic Lights