Companies
Futuristic Lights Launches Galaxy on Kickstarter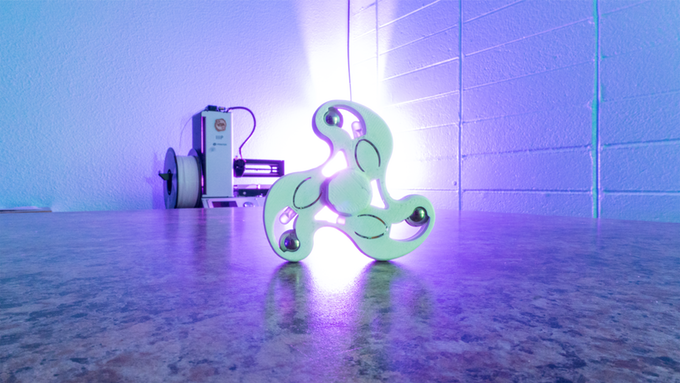 By Sara Isenberg
Founder, Publisher, Editor-in-Chief, Santa Cruz Tech Beat
June 16, 2017 — Santa Cruz, CA
Galaxy LED Fidget Spinner puts a unique twist on the world of fidget spinners
The backstory: A few years ago, Zohar Wouk and Abe Karplus launched Futuristic Lights with their first product, The Kinetic Microlight. Their first Kickstarter campaign reached its funding goal of $20,000 in just 15 minutes and went on to raise $61,377. That was December 2014.
Today, Futuristic Lights launches their second Kickstarter Campaign. Meet the Galaxy LED Fidget Spinner:
From the Kickstarter page:
Designed From The Ground Up:  

The Galaxy was designed from the ground up as an LED fidget spinner. Our team didn't plop cheap LED lights into an existing spinner, but designed the Galaxy specifically around our innovative microlights. We've utilized strong neodymium magnets instead of plastic clips. These magnets have given the Galaxy an easy and repeatable assembly, preventing wear on the casing. We also offer the ability to flip the lights in opposite directions for custom light trail effects. 

How is the Galaxy designed to achieve a long spin time?  

The Galaxy uses a high quality 606 hybrid ceramic bearing made out of Silicon Nitride. This decreases total friction, resulting in a lengthier spin time. Furthermore, the Galaxy contains three weighted steel balls. The weight of these three balls adds to the Galaxy's overall mass, increasing the momentum while spinning. Because of this, the Galaxy also has a solid weight that feels great in your hand.

Neutron Microlight Features:

The Neutron come packed with 14 incredible flashing patterns and 4 different unique color sets per pattern. This lets you customize your stars. Demo Mode will skip to the next pattern every 12 seconds, This alone will keep you entertained for hours on end. If that's not your style you can cycle manually through all the patterns until you find a combo you like. To prevent your Neutrons light from accidentally wasting precious energy in your bag or pocket, we've implemented a battery lock feature. This keeps your lights brighter for longer. If say, you accidentally choose a colors set you don't like, and don't know how to change it back, no need to fear factory reset is here!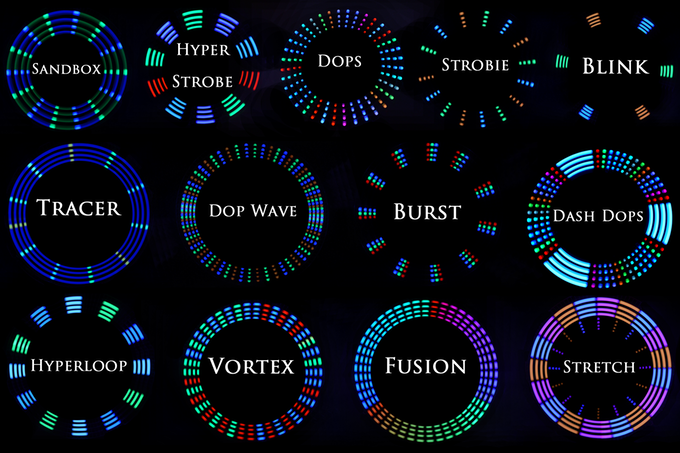 ###
If you wish to republish this article, please follow our Terms of Use.
###
Tagged Futuristic Lights, Galaxy LED Fidget Spinner, Kickstarter