Companies
Glowing Art Form – What's Glove Got To Do With It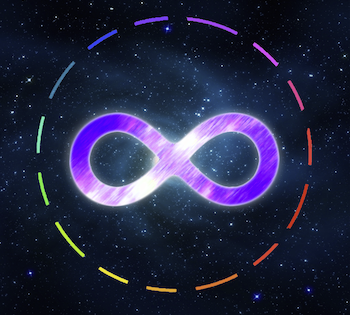 By Abe Karplus and Zohar Wouk
Futuristic Lights
[Editor's note: 12/15/14 Update: The Kickstarter campaign launched at 12 noon on Friday, December 12, and these guys met their $20K goal in 30 minutes, folks! As of 9pm today, they're over $39K and growing.]
[Editor's note: Santa Cruz Tech Beat previously published an article about Zohar Wouk and Abe Karplus, Tech that Fits Like a Glove — local students light up the rave scene, May 15, 2014.]
Team launches Kickstarter campaign for new motion-reactive gloving light
Futuristic Lights, a Santa Cruz based light show company, has just announced its first product: the Kinetic microlight. Described as "the world's first motion-reactive microlight," the Kinetic is a small device containing an RGB LED and an accelerometer for use in gloving, a growing art form where dancers weave hypnotic patterns of light with colored LEDs in the fingertips of the gloves, synchronizing their motions to the music.
The accelerometer allows reaction to glover's motion
These fingertip-mounted microlights incorporate a battery, processor, and LED. Microlights that are currently available on the market can only do fixed patterns of color. On more expensive products, the glover gets to choose between a few different colors and perhaps even choose the order of the patterns, but nothing more. With the Kinetic, the addition of an accelerometer means that the colors and even the patterns displayed will react to the glover's motion.
Founded by two local high school students
Futuristic Lights was founded a year and a half ago by two high school students attending Alternative Family Education [http://www.afe.santacruz.k12.ca.us] (AFE), a Santa Cruz homeschooling program. According to Abe Karplus, the company's CTO and now a first-year student at UC Santa Barbara, "If I'd gone to high school anywhere but AFE, I don't see how I could have put in the time and energy to actually co-found a company." Zohar Wouk, Futuristic Light's CEO, added, "AFE was also great because it enabled me to attend the Draper University entrepreneurship program in eleventh grade, which is where I got the idea for Futuristic Lights."
Starting a company has not been an easy process, but what both founders underestimated is how long it takes. "Back when we started, we thought it would be three or four months until we could launch," said Abe, "but that's how long just the software for the Kinetic has taken." Over the past year, the company has grown to five people, including members in Dallas and Los Angeles, but it's remained fundamentally a Santa Cruz company.
Prototyping
Prototyping for the Kinetic has gone through three phases. While the first printed circuit board was still in design, Abe started on the software using the FRDM-KL25Z development board from Freescale Semiconductor as a test platform. The second phase prototypes fit all the crucial components onto a 3-square-centimeter board, which for the first time allowed testing in gloves. However, the boards were still too big to fit in standard microlight cases. Testers also had trouble with the battery contacts on these early prototypes breaking off, as they were made from very narrow pieces of phosphor bronze. For the third and final prototypes, some extraneous components were removed to shrink the board by 20%, and the battery contacts were changed to gold-plated steel with thick tabs. The Kinetics are now strong enough to survive being run over by a car.
Kickstarter campaign
The Kinetic launches/launched on Kickstarter on December 12, 2014, but has already accumulated a dedicated fan base on their Facebook page, with over seven thousand likes. Zohar said, "To do a large enough manufacturing run, we need over a hundred people to pledge for a set of ten Kinetics, but any pledge will really help out."
For more information:
###
Tagged Futuristic Lights, Kinetic microlight