Companies
Futuristic Lights announces third major product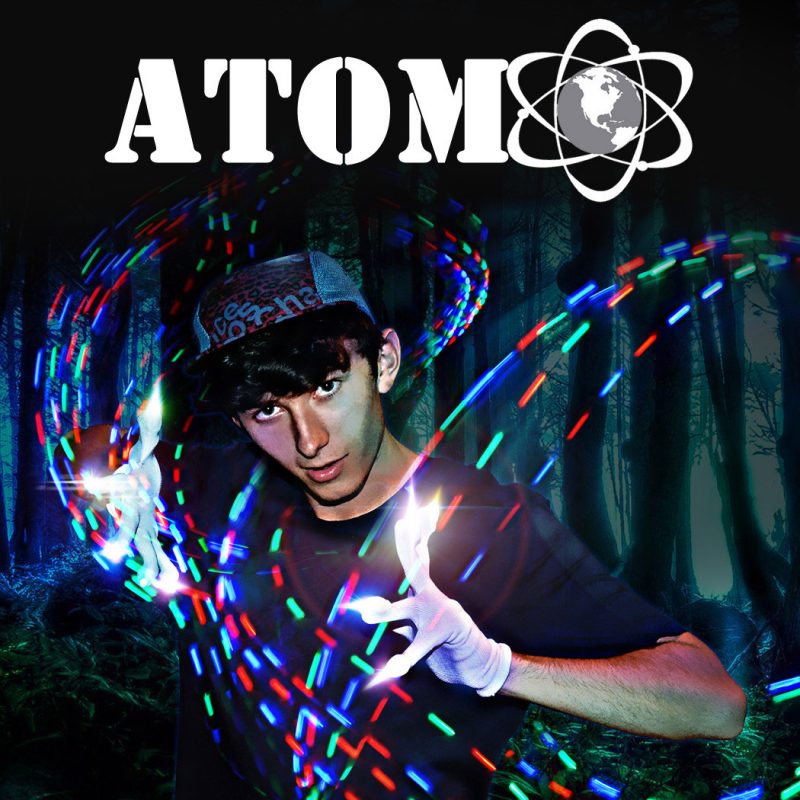 By Kevin Karplus
Proud dad of one of the founders of Futuristic Lights and Professor, Biomolecular Engineering, UC Santa Cruz
November 3, 2016 — Santa Cruz, CA
Announcing Atom, a smaller, lighter gloving light
[Editor's note: Futuristic Lights is a home grown local startup, founded by Zohar Wouk and Abe Karplus, that Santa Cruz Tech Beat has been covering since they emerged on the local scene in 2014. They had a successful Kickstarter campaign in early 2015, and launched Æther last December.]
Futuristic Lights (my son's company) has just announced their third major product: a smaller, lighter gloving light that combines the two features of their two previous products.  Quoting from their announcement at  https://futuristiclights.com/collections/led-gloves/products/atom-motion-reactive-led-glove-set:
Once again the very nature of Gloving is about to be changed. Encompassing everything we've been working towards at Futuristic Lights, the Atom LED Glove Set is where everything comes together. We started off Futuristic Lights by revolutionizing the Gloving industry with the world's first motion reactive light glove set, the Kinetic. These LED Gloves introduced the art back into the world of Gloving. We followed this incredible light glove with the fastest programmable glove set around, the Aether. With the new Chip to Chip communication, you can now transfer complete sets or individual modes in a matter of seconds! Both of these incredible features will be packed into every single Atom LED Glover Set. What's even more incredible, each light is now mini with a reduced 40% in sizing than our previous releases. This is the world's most form fitting LED Glove set. For a second, glance down at the nail on your fingers. Now imagine a light that size sitting comfortably on top. The special nano size of the Atom will have you questioning if they're still even on your fingertips! There is still much to learn about the Atom, stay tuned.

Pre-Order for your chance to own your very own set of Atom LED Light Gloves at a special early bird discount!

Features:

Now 40% smaller than anything else we've made
Features the world's best motion reactive technology
Revolutionary Chip to Chip communication

Release Date ETA: Holidays 2016
Their pre-order prices are  quite good, and they've lowered their prices on the older products (see their store at https://futuristiclights.com/collections/led-gloves). The challenge now will be to see whether they can get them manufactured and shipped in time for the holidays—it looks like a pretty tight schedule to me.
In other news, they moved their offices this summer into downtown Santa Cruz (from Scotts Valley).
###
This article was originally published here: https://gasstationwithoutpumps.wordpress.com/2016/11/01/futuristic-lights-atom/
###
Tagged Futuristic Lights