Companies
Parallel Flight Technologies announces Regulation A+ equity crowdfunding campaign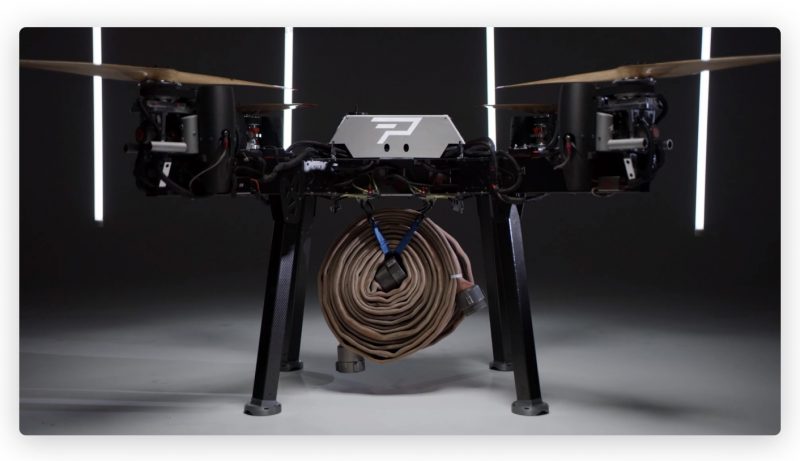 By Sara Isenberg
Founder, Publisher, Editor-in-Chief, Santa Cruz Tech Beat
October 2, 2020 — La Selva Beach, CA
Parallel Flight Technologies (PFT) has launched a Regulation A+ equity crowdfunding campaign on StartEngine. This offering is the La Selva Beach-based startup's most ambitious crowdfunding campaign to date and an opportunity for investors to join a group of over 1,500 current investors who are accelerating PFT's path to commercialization. This offering is open to the public with a minimum investment of $500.
PFT aims to raise $7.5M through this campaign, which launched on September 15, although it hasn't been publicly announced until now. The funding will help expand the team and bring PFT closer to commercialization, as they prepare to deliver the beta aircraft to customers in 2021.
Reasons to Invest (from StartEngine):
Large Market Potential: Operating between 3 large industries. $15B Urban Air Mobility + $33B Commercial Drone + $10B Wildfire Suppression markets
Strong Team: CEO is a former Tesla Semi-Truck electrical engineering leader. Founding team has deep robotics experience from Verb Surgical, drone swarm work with the Navy, and machine vision expertise
Innovative Technology: NASA, NSF and USDA funded, 10X longer flight time with a heavy payload vs. existing technology for unmanned aircraft
"Our initial market is wildland firefighting support. Wildfires are an urgent public safety crisis that has been exacerbated by environmental problems. Every year, thousands become victims of wildfires and there is a constant search for new technology that will help combat these fires. Our drone technology will help firefighters by bringing them supplies such as tools, fuel, food, water, etc., while they are in the field. It will also be able to perform controlled burns, which is an important tool for fighting wildfires. Our aircraft will also be able directly drop water on spot fires when manned aircraft are grounded due to heavy smoke or during the night," says CEO and co-founder Joshua Resnick. "Whether it is making firefighting safer and more effective, delivering supplies after a natural disaster, performing search and rescue, or bringing medical supplies to a remote village, our technology can be used to save lives in life or death situations."
PFT's most recent funding round was a Regulation D offering in the spring of 2020. To date, the startup has raised $1.7M through equity crowdfunding campaigns. 
###
Disclaimers: To learn more, read the offering circular and select risks related to this offering. This Reg A+ offering is made available through StartEngine Primary, LLC. This investment is speculative, illiquid, and involves a high degree of risk, including the possible loss of your entire investment.
###
Tagged Drones, Parallel Flight Technologies