Companies
It's not Drone Valley yet, but maybe soon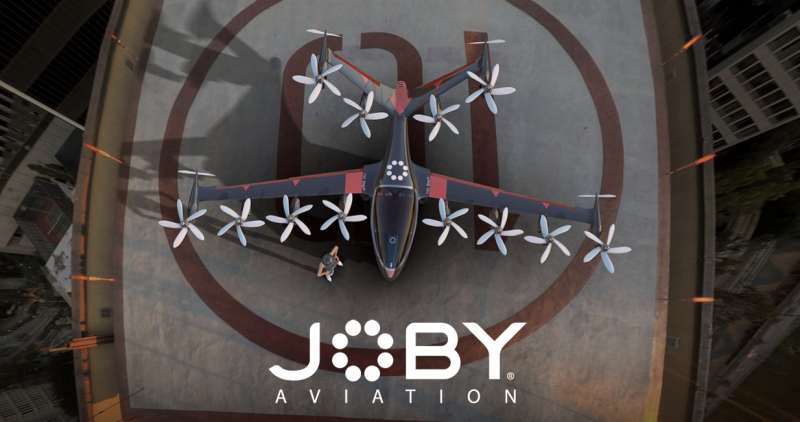 By Angela Swartz
Silicon Valley Business Journal
May 8, 2015 — Santa Cruz, CA
[Note: Joby Aviation is a privately-held company headquartered in Santa Cruz. In 2009, leveraging the control systems and electric propulsion systems developed at Joby Energy, Joby Aviation was founded to revolutionize how we commute. Joby Aviation's strengths in composite airframe design and fabrication, high-fidelity aerodynamic analysis, and through the sister company Joby Motors (www.jobymotors.com), high-performance electric motor design and fabrication, place it in a unique position to create a new generation of electric personal aircraft.]
From defeating traffic to tackling disease in third world countries, these drone companies are out to change the world.
A nine-minute flight from San Francisco to Palo Alto — instead of the usual grueling hour-long commute — could be a reality in shipping if Joby Aviation has its way.
Although the majority of drones planned for use today are for aerial photography purposes (75 percent, according to a Skypixel poll), some Bay Area companies are thinking outside of the box and working on projects with shipping and other elements that go beyond recreational or film purposes.
Joby Aviation, a Santa Cruz-based startup, is one of the Silicon Valley drone companies that spoke at the Drones, Data X Conference on Friday, was hosted in Santa Cruz for the first time this year. The company noted traffic is a huge problem in the U.S. The ground transportation industry makes up 13 percent of the country's gross domestic product, its CEO JoeBen Bevirt said in a presentation at the conference.
Continue reading article here: http://upstart.bizjournals.com/companies/startups/2015/05/04/silicon-valley-startups-get-creative-with-drone.html?page=all
###
Tagged Drones, Joby Aviation