Companies
DNA Testing 2.0: The Near Future of Population Genomics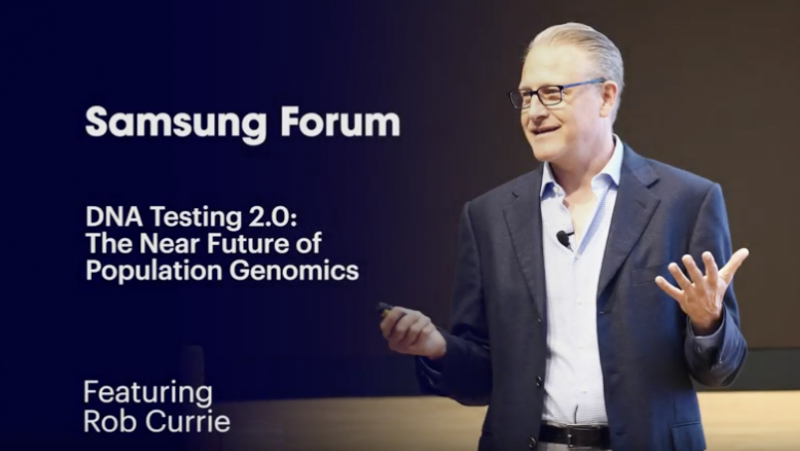 (Source: YouTube)
June 6, 2019 — Santa Cruz, CA
(Photo above: Rob Currie is CTO of the UCSC Genomics Institute. Source: YouTube)
Consumer DNA testing kits were the best-selling non-Amazon branded product on Cyber Monday for the second year in row with Ancestry having sold more than 14 million DNA kits worldwide.
Now clinical grade tests are starting down the same path within managed health care as well as direct to consumer. In his talk with Samsung Forum, Rob Curries goes over the basics of genetics, what these tests do and how emerging technologies such as nanopore sequencing, epigenetics and graph genomic references are poised to power DNA testing 2.0.
Rob Currie is CTO of the UCSC Genomics Institute where he is responsible for technical strategy, infrastructure and industry partnerships as well as a member of the Treehouse (Pediatric Precision Medicine), BRCA Exchange (Hereditary Cancer), Braingeneers (Neuroscience) and Applied Artificial Intelligence research groups. Rob has 25 years of experience as a senior executive at Silicon Valley early stage technology companies including Universal Audio, Dash Navigation/Blackberry, Strangeberry/TiVo, Marimba/BMC and Digidesign/Avid in fields including machine learning, signal processing, distributed systems management and geospatial navigation. Rob received a BS in EECS from UC Berkeley with honors and an MBA from University of Chicago Booth with high honors.
###
Tagged Baskin School of Engineering, Genomics Institute, UC Santa Cruz