Companies
Q&A: Cornell Woodson talks about his new DEI leadership role at Looker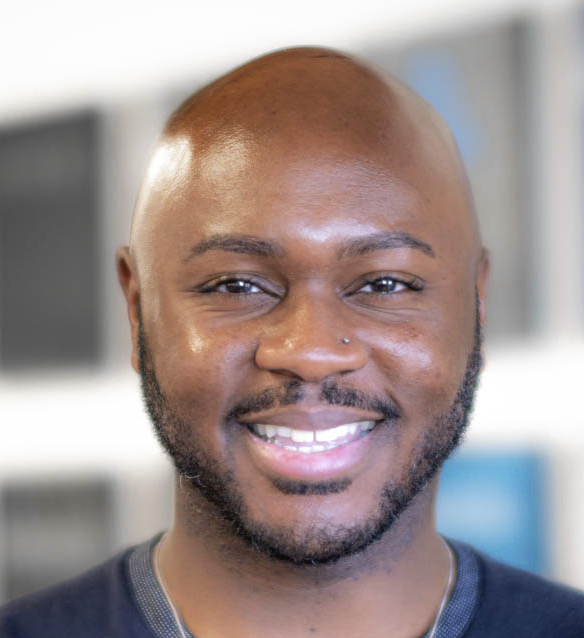 By Sara Isenberg
Founder, Publisher, Editor-in-Chief, Santa Cruz Tech Beat
February 26, 2019 — Santa Cruz, CA
(Photo above: Cornell Woodson is the new Global Head of DEI at Looker. Contributued)
I first learned about Cornell Woodson's newly created role at Looker when I read My Surprise Career With Diversity And Inclusion In The Tech Industry. Cornell recently left Ithaca, NY and now lives in Santa Cruz. I took the opportunity to learn more about him and his thoughts on DEI.

SCTB: You're new at Looker. What's your title? 
Cornell Woodson (CW): I am the Global Head of Diversity, Equity, and Inclusion at Looker.
SCTB: What's that? What do you actually do? Are you the first person in this role at Looker?
CW: This is a new role for Looker. It is a part of the company's increased focus on diversity and inclusion. This role is responsible for developing and implementing strategic initiatives to maintain a culture of belonging and increase diversity across the company. The role doesn't just focus on these initiatives in the US, but also at our international offices.
SCTB: Do you live in Santa Cruz?
CW: I do live in Santa Cruz. I moved here from upstate New York (Ithaca). I drove across the country for the first time, which was something I have wanted to do for a long time. I am really enjoying Santa Cruz and am looking forward to getting involved in the community.
SCTB: What did you do before you took this position at Looker?
CW: Before Looker, I worked in higher education. I have supported underrepresented student populations and managed diversity programs at various institutions (University of Vermont, NYU, and Cornell University)
SCTB: How did Looker address DEI before you arrived and how will you change things up?
CW: DEI has always been woven throughout the fabric of Looker's identity. Before this role, strategic initiatives were managed on a grassroots level. Passionate and dedicated Looker employees came together to get things done, which led to the establishment of this role. This will just elevate these initiatives and expand on the work that was already being done.
SCTB: What are the biggest challenges of bringing DEI to Looker? How are these the same/different inside vs outside of Santa Cruz?
CW: The biggest challenges I see are helping people understand that DEI is a marathon. It takes time to dig in and course correct. I think people want change to happen overnight, but I do believe there is a such thing as too fast. We have to ensure we understand how we got where we are and then determine the appropriate strategy for us. I don't think this is any different from organizations in or outside of Santa Cruz. Everyone is trying to figure this out and do their part to make lasting change.
SCTB: Is there anything else you'd like to share?
CW: I really think Looker is on track to be a leader in tech around DEI initiatives. This is a company I feel authentically cares about this and is ready to do what needs to be done. It's really refreshing for a DEI professional.
###
Tagged Looker