Companies
The Inside Story of How This Startup Turned a 216-Word Pitch Email into a $2.6 Billion Acquisition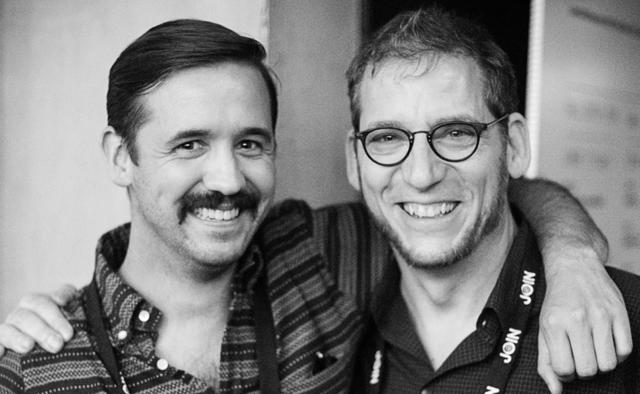 (Source: First Round)
July 2, 2019 — Santa Cruz, CA
(Photo above: Looker cofounders Ben Porterfield and Lloyd Tabb. Source: Firstround)
In August 2011, Lloyd Tabb started writing the first few lines of code for what would eventually become Looker. His co-founder Ben Porterfield joined a few months later to help build out the product. By experimenting with different delivery models and cultivating a small yet mighty fanbase of early customers, they were able to bootstrap until they raised their seed round in the summer of 2012, which was co-led by First Round's Bill Trenchard. A few key early hires joined in the months that followed, and Looker emerged from stealth in March 2013. Several months later, Frank Bien came on as president and, after going shoulder-to-shoulder with Tabb on the fundraising frontlines in their Series A round, took over as CEO to firm up the sales motion and scale the business.
Fast forward ahead of these early markers to June 2019, when Google Cloud announced its intent to acquire the data analytics startup, inking a $2.6 billion deal that was one for the history books. In a little more than seven years, Looker went from a single customer to more than 1700, from a small, scrappy team in Santa Cruz to a 700-person company spanning eight offices around the globe.
But in between those bookends of starting out and attaining success sit many volumes that go unread. Dust off the covers, and you'll find countless stories of all the thorny issues the founding team grappled with, the lessons they figured out the hard way and the calls they got right. Some of those tales make their way into startup lore — but most are lost to history.
That's because it's hard to tell the story of a startup as it's being built. In the thick fog of the early days, you can't tell which bets will pay off and which moves will turn out to be inflection points — and you definitely don't have time to stop and write it all down.
Continue reading article here: https://firstround.com/review/the-inside-story-of-how-this-startup-turned-a-216-word-pitch-email-into-a-2-6-billion-acquisition/
###
Tagged Looker