Companies
How Your Recruitment Strategy Evolves From A Startup Company To A Growth Company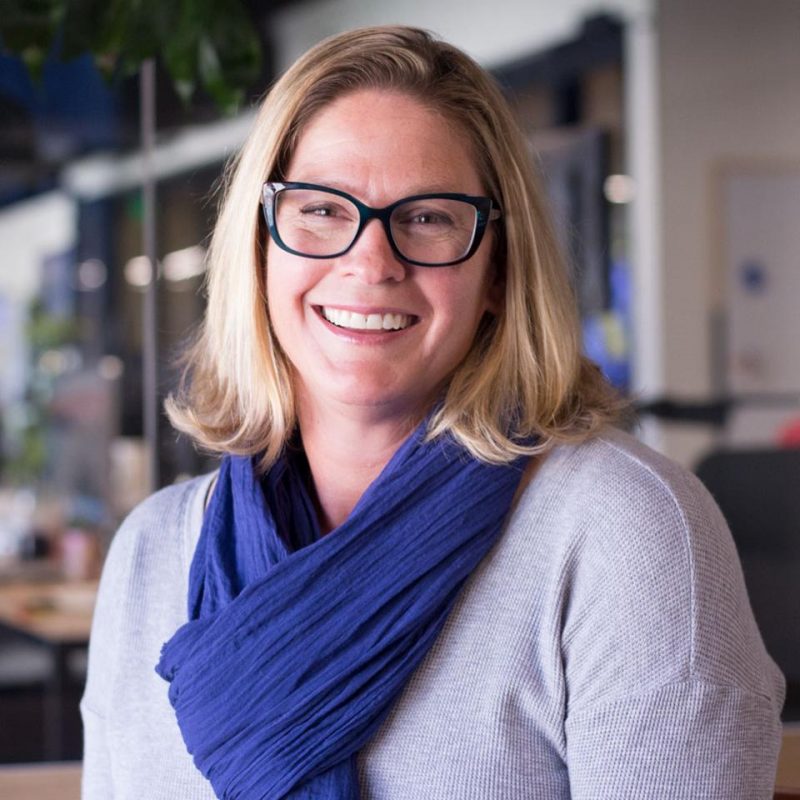 By Laurence Bradford
Forbes

August 3, 2017 — Santa Cruz, CA
(Photo above: Heidi Schriefer, VP of People and Places at Looker. Source: Forbes)
Whether you're running a business or looking for a job yourself, it's important to be aware of the recruiting strategies companies use to find talent — and how they differ based on the company's size and stage of growth.
I'm speaking with Heidi Schriefer, the VP of People and Places from data analytics company Looker, who has seen the company nearly double over her tenure there. Her experiences have given her insight into the hiring processes for smaller startups versus larger growth companies.
Laurence Bradford: Just to put this in context, what is your role and background? I'm thinking of your title, VP of People and Places, I understand VP of People, but what does Places mean exactly?
Heidi Schriefer: That means I handle all the facility stuff — current offices, finding new offices. I've always done HR, always for big public companies. Immediately prior to Looker I was at Uber, prior to Uber I was at Yahoo, prior to Yahoo I was at Nike, started my career at GE. So, always in various HR roles.
Bradford: What did hiring look like in the early years of Looker?
Schriefer: When Looker started four or five years ago, the hiring was much more informal, and it really centered around the early employees, what we refer to, their circles of trust. The early employees come in, like Lloyd Tab, and Ben Porterfield, our cofounders, and then the first handful of people, you go by, "Who do you know? Who have you worked with before?" It's very within your circle of trust. The hiring then was probably quite informal, and really limited to either your innermost circle, or maybe your next circle. Who do you know who knows somebody?
Continue reading article here: https://www.forbes.com/sites/laurencebradford/2017/07/31/how-your-recruitment-strategy-evolves-from-a-startup-company-to-a-growth-company/#5f0c0a3c4dac
###
Tagged Looker