Companies
Q&A: Suzanne Wouk on what to do with all your STUFF that you no longer need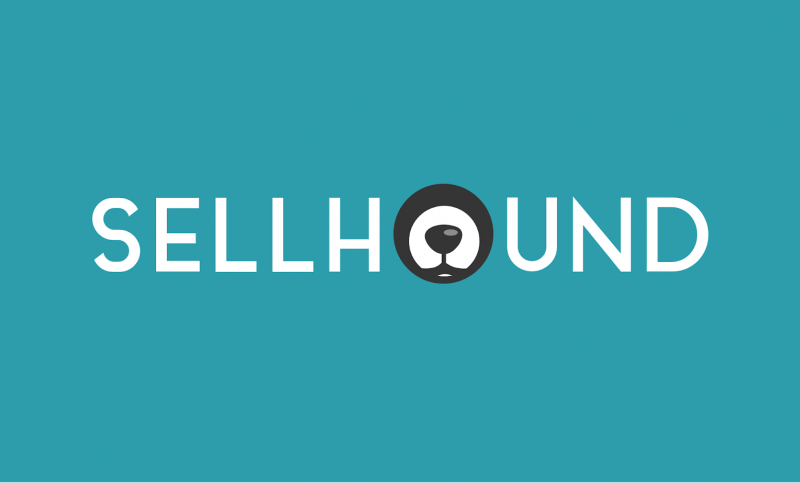 By Sara Isenberg
Founder, Publisher, Editor-in-Chief, Santa Cruz Tech Beat
March 27, 2018 — Santa Cruz, CA
SellHound aims to be the seller's best friend!
If you're a regular reader of Santa Cruz Tech Beat, Suzanne Wouk should already be a familiar name. In 2014, Wouk was one of the six women in How 6 Remarkable Women Are Making Waves in Surf City (2/17/14). What's Wouk up to now? She's taking everything she's learned since then and applying it to her newest startup, Sellhound. Read on.
SCTB: In a nutshell, what is SellHound?
SW: SellHound aims to be the seller's best friend! We are the FIRST one-stop shop for folks who sell pre-owned and used items online using platforms like eBay, Amazon, Poshmark and Mercari.
As sellers ourselves we're building the technology that we have always needed to save time and money in our reselling businesses. We also want to make it super simple for the average Jane or Joe to start selling and make money on their stuff! We aim to be on the cutting edge of advancing the circular economy, decreasing waste and solving the problem of stuff!
SCTB: Is this release alpha? beta? or final?
SW: We are currently launching our website and Beta version of our Comparison Selling Engine! We are very excited at how fast our tech team is moving and aim to launch the Beta of our SellHound Listing App in the next few months!
SCTB: What problem is SellHound solving? Is there any competition?
SW: We all have lots of STUFF around the house we would like to sell, but trying to figure out how, where and for how much to sell an item is time consuming and confusing.
Using SellHound, a seller can easily figure out where to sell their item, for how much, and list and manage an item on multiple marketplaces with a few clicks. A seller will save oodles of time when we do all the work of creating the listing for them, and they never need to leave their SellHound dashboard to search, manage or ship their items.
There is currently no tool or service like this for selling pre-owned items!
SCTB: What does SellHound do and how does it work?
SW: Our technology provides three main tools for sellers:
Comparison Selling Engine: With dozens of marketplaces available to sell any one item, our comparison selling engine will help you discover the most profitable marketplace to sell your item and assist you with setting a good price. Enter a few keywords about an item you'd like to sell and you will get a list of all the marketplaces that sell that particular item as well as an average current and sold price.  From here you can decide if it's worth your time to sell and you can choose to do it yourself on the marketplaces we suggest. 
Or we do the work for you!
SellHound Listing App: Just from a few photos of the item, SellHound will create an optimized listing that includes a title and description, as well as pricing and shipping suggestions.
SellHound Dashboard: All of your items are managed from one place – your personal SellHound Dashboard. No more visiting multiple marketplaces to keep track of all your stuff! When the item sells, SellHound will automatically remove the listing from all non-selling marketplaces so the item does not double sell.
SCTB: How artificial is the AI? Are there humans involved? How so?
SW: We are building a dynamic engine that uses a combination of image recognition, crowd-sourcing, web scraping, database creation and artificial intelligence to find and manage marketplaces and create optimized listings.  Human intelligence is involved in the listing creation, but as our system gets smarter using AI, we will depend less and less on human intelligence.
SCTB: You're running the company with a partner, yes?

SW: I'm so lucky to have found an amazing co-Hounder, Geoff Dillon. Geoff and I met while mentoring new startups at the Santa Cruz Works Accelerator program. Geoff has extensive operational know how and fundraising skills from being a 5 time CEO in the medical device space. Our strengths compliment each other well and we both share a huge vision for SellHound.
SCTB: How is SellHound funded?
SW: We have raised a robust family and friends round and are currently pursuing additional funding. If you are interested, please contact Geoff@SellHound.com
SCTB: How many people are on your team? Local or remote?
SW: Our rapidly growing team currently consists of 9 talented local Santa Cruz folks (including 3 UCSC student interns) a few contractors working remotely and 5 incredible advisors from the eCommerce, AI, and marketing worlds.
SCTB: What did you do before SellHound?
SW: Since my teens, I have thought about the story of stuff: where it comes from, how we treat it, and how we dispose of it.
While pursuing a degree at UCLA as well as working as an actor and screenwriter in Hollywood, I spent my spare time urban picking at thrift stores and reselling items at a local antique mall. It was the late 90's and I also started selling stuff on a little website called AuctionWeb. AuctionWeb later changed its name to eBay and I have now been selling on eBay for over 20 years!
I've had lots of ideas about how to improve selling online. I attended The Founder's Institute to incubate my idea and In 2012 I launched SnapPost, an eBay selling app where we successfully listed 30,000 items for sellers and enjoyed a rabidly enthusiastic user base.
SCTB: Is SellHound hiring, and if so, what kind of skills are you looking for?
SW: We are always looking for developers that code in PHP and Javascript. As we continue to launch our products we are looking to grow awareness around what we're doing and recruit  more beta testers, affiliates and SellHound ambassadors; so we will be looking for talented marketing folks to help spread the word.
SCTB: Is there anything else you'd like to share?
We really appreciate our Santa Cruz tech ecosystem! You'll be hearing more from us very soon! If you are a seller or want to be, please check us out at sellhound.com or follow our progress on Facebook, Twitter and Instagram. Make sure to sign up for our newsletter and spread the word about SellHound to anyone who may need us!
###
Tagged SellHound