Companies
SnapPost Ready for Release in the Apple App Store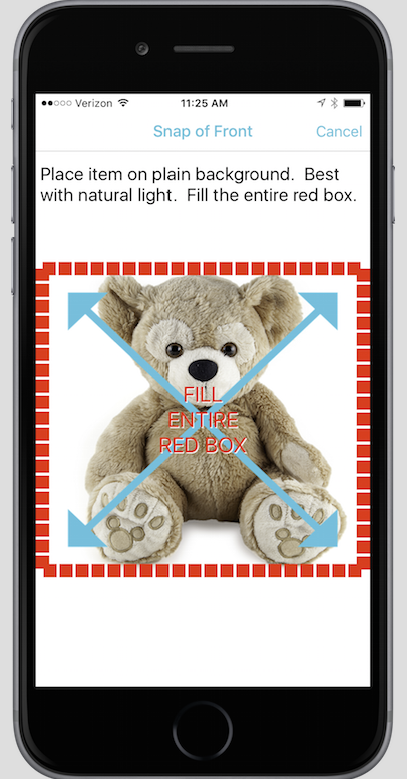 By Sara Isenberg
Founder, Publisher, Editor-in-Chief, Santa Cruz Tech Beat
November 4, 2015 – Santa Cruz, CA
Suzanne Wouk was an experienced eBay seller. Motivated by the thought that items stored in closets and garages or sent to landfills could be useful to others, the idea of the SnapPost app came to her because she wanted to make it easier for people to post their items on eBay.
"We all have things we needed at one time but don't need anymore. Yet at the same time, someone else needs that exact same stuff, and corporations are going to manufacture the same stuff again," says Wouk.
In February 2014, Wouk was featured in "How 6 Remarkable Women Are Making Waves in Surf City."
As often happens, it took longer to raise money than expected but Wouk closed an investment with Chris Risley and Ivan O'Sullivan of Seabright Companies in February 2015.
"We thought that Suzanne's concept for SnapPost needed to be tried in the real world. Almost everyone has something in their garage that they no longer need but is too valuable to throw away. They would sell it if selling it wasn't a big hassle. SnapPost lets you take a few pictures with your iPhone and get your item priced and posted on eBay by SnapPost experts," Risley said.
The new investment was used to hire iPhone and Ruby-on-Rails developers to build out the IOS and server-sides of the service. The first SnapPost'ed items sold on eBay last June. The product went through several iterations in Apple's "TestFlight" beta framework and is now ready for release in the Apple App Store.
eBay has about 150 million buyers but only a few million sellers. Many people have things they would sell on eBay but don't want to take the time to learn about the selling process, which includes researching what similar items have sold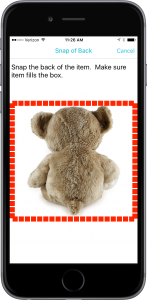 for.
Wouk has learned the keys to successful selling on eBay.
"The most important thing in your post is the keywords. If you don't have the right keywords, your buyers will not find your item," says Wouk. "The next most important thing is the photographs. Most amateur sellers don't take enough photos and don't take the right photos. The SnapPost app guides you through the pictures you need to take."
The posting process starts when the seller takes photographs and sends them to SnapPost via the app. Unlike many smartphone apps that are entirely automated, SnapPost uses real (human!) experts to identify, price, and write the keywords and text for your item. When your photographs are received, they are processed by a SnapPost expert who:
Identifies your item from the photos.
Researches similar items sold in the past to recommend a price for your item.
Writes text for your item and choses keywords based on the expert's experience with the eBay Selling process.
Sends the finished post back to you (your smartphone) for approval.
After you approve the listing, SnapPost helps you log into your eBay account and automatically posts the approved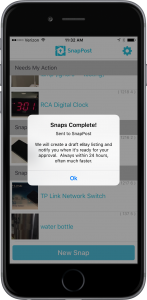 listing.
The current version of SnapPost uses eBay's "Buy It Now" fixed price model because that model represents the majority of eBay sales.
SnapPost calculates the shipping charge, arranges for a shipping box, and helps you with the shipping label.
Once a sale occurs and the payment has been made, you're notified by SnapPost and by eBay so that you can print out the postage-paid shipping label.
The SnapPost app is free for sellers in 2015. There is no SnapPost charge for listings and no SnapPost commission.  The seller receives all the proceeds from eBay.
Download: http://snappost.com/getapp
Learn more at http://snappost.com/
###
If you wish to republish this article, please follow our Terms of Use.
###
Tagged SnapPost