Companies
Philippe Kahn named one of Mossberg's "Five Most Influential technologists"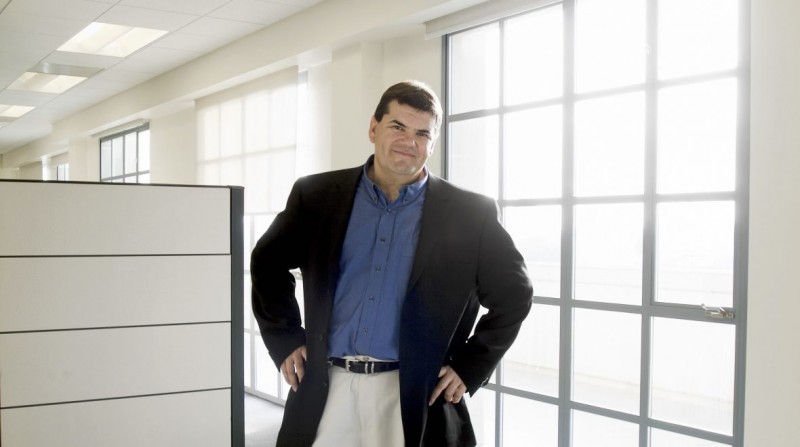 (Source: GoLocal LIVE)
August 16, 2017 — Santa Cruz, CA
(Photo above: Philippe Kahn is CEO of Fullpower Technologies. Source: fullpower.com)
Who are five of the most influential people to change personal technology?
The most important journalist gave his insight on personal tech to date and outlined where we are going.
Super tech journalist and Rhode Island native Walt Mossberg appeared on GoLocal LIVE on Thursday as part of the #BIF2017 Summit Speaker Series, with GoLocal's News Editor Kate Nagle.
"Well, it was a combination of really important people – and really important technology," said Mossberg. "It took too long for the computer industry to get the memo that these things had to be usable without reading manuals."
Mossberg, who served as the principal technology columnist for the Wall Street Journal from 1991 to 2013, founded AllThingsD, Recode and the D and Code Conferences, and from 2015 to 2017, was Executive Editor of The Verge.
Five of the Tops Influential
"Steve Jobs was super important because he built his company – with his co-founder – unlike how other people built theirs. He built his so that the products were meant for the actual person using them, rather for the IT director of a company," said Mossberg. "When he built the iPhone, he didn't build it for AT&T or Verizon, he was building it for the person."
"Bill Gates was the first guy to come up with the idea of a software-only company… so that companies could use his software, which brought the price of computers down at a crucial stage, and democratize it," said Mossberg.
"You can continue right through Mark Zuckerberg. People can have differing opinions on Facebook, but he's got 2 billion users out of 7 billion people on earth," added Mossberg, of the Facebook co-founder. "It's used by your grandmother, your kids — who are 12 or 13 or older, almost everybody. That's a pretty huge achievement."
Under-the-Radar
"Philippe Kahn is an engineer who came over from France in probably the '70s and did a bunch of important products for business…but he had a baby daughter, which inspired him to invent the camera phone," said Mossberg. "Most people haven't heard of him. It was a simple flip phone, but he figured a way to hook it up to a camera. The first camera phone photo widely shared outside the lab…was his daughter."
"The camera phone was born in Santa Cruz on June 11, 1997, at the Sutter Maternity Clinic." — Philippe Kahn
[Editor's note: Santa Cruz Tech Beat published Philippe Kahn makes Time's 100 most influential photos of all time (November 17, 2016)
From Time Magazine:
Boredom can be a powerful incentive. In 1997, Philippe Kahn was stuck in a Northern California maternity ward with nothing to do. The software entrepreneur had been shooed away by his wife while she birthed their daughter, Sophie. So Kahn, who had been tinkering with technologies that share images instantly, jerry-built a device that could send a photo of his newborn to friends and family—in real time. Like any invention, the setup was crude: a digital camera connected to his flip-top cell phone, synched by a few lines of code he'd written on his laptop in the hospital. But the effect has transformed the world: Kahn's device captured his daughter's first moments and transmitted them instantly to more than 2,000 people.

Kahn soon refined his ad hoc prototype, and in 2000 Sharp used his technology to release the first commercially available integrated camera phone, in Japan. The phones were introduced to the U.S. market a few years later and soon became ubiquitous. Kahn's invention forever altered how we communicate, perceive and experience the world and laid the groundwork for smartphones and photo-sharing applications like Instagram and Snapchat. Phones are now used to send hundreds of millions of images around the world every day—including a fair number of baby pictures.
]
Mossberg then mentioned a team  as his "fifth."
"Jeff Hawkins and Donna Dubinsky — his partner. She was the business genius — they founded Palm," said Mossberg. "They invented the pocketable computer, the Palm Pilot, and one of the first smartphones."
"People like that, they're not making movies [about like Jobs] but they had a very important role," said Mossberg.
Continue reading article here: http://www.golocalprov.com/business/Tech-Guru-Mossberg
###
Tagged Fullpower, Philippe Kahn