Companies
Philippe Kahn makes Time's 100 most influential photos of all time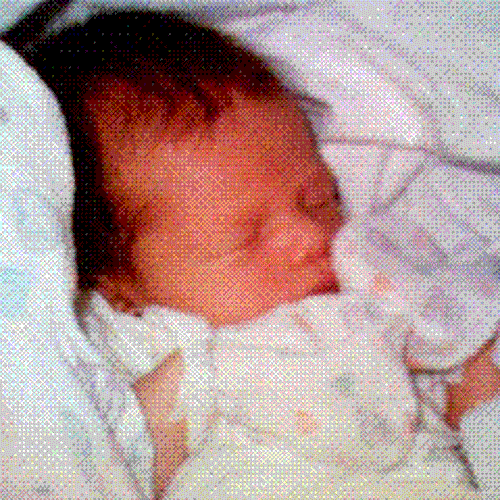 (Source: Associated Press and Time Magazine)
November 17, 2016 — Santa Cruz, CA
(Photo above: Philippe Kahn took the first ever cell phone picture of his then-newborn daughter Sophie in Santa Cruz County.)
A single drop of milk, a newborn baby and the ravages of war and terrorism are included in a multimedia project featuring Time magazine's most influential images of all time, released Thursday through a new book, videos and online.
Many of the photos or frames from films are familiar, ingrained in the collective conscious, including the Pulitzer Prize-winning "Falling Man," taken on 9/11 by Richard Drew of The Associated Press.
Others, and their stories, are little known, such as the tiny snap by Santa Cruz software engineer Philippe Kahn of his new baby, the first cell-phone picture, after he rigged a flip phone with a digital camera in 1997.
Continue reading article here: http://www.mercurynews.com/2016/11/17/santa-cruzs-philippe-kahn-makes-times-100-most-influential-photos-of-all-time/
From Time Magazine:
Boredom can be a powerful incentive. In 1997, Philippe Kahn was stuck in a Northern California maternity ward with nothing to do. The software entrepreneur had been shooed away by his wife while she birthed their daughter, Sophie. So Kahn, who had been tinkering with technologies that share images instantly, jerry-built a device that could send a photo of his newborn to friends and family—in real time. Like any invention, the setup was crude: a digital camera connected to his flip-top cell phone, synched by a few lines of code he'd written on his laptop in the hospital. But the effect has transformed the world: Kahn's device captured his daughter's first moments and transmitted them instantly to more than 2,000 people.

Kahn soon refined his ad hoc prototype, and in 2000 Sharp used his technology to release the first commercially available integrated camera phone, in Japan. The phones were introduced to the U.S. market a few years later and soon became ubiquitous. Kahn's invention forever altered how we communicate, perceive and experience the world and laid the groundwork for smartphones and photo-sharing applications like Instagram and Snapchat. Phones are now used to send hundreds of millions of images around the world every day—including a fair number of baby pictures.
Continue reading here: http://100photos.time.com/photos/philippe-kahn-first-cell-phone-picture
###
Tagged Fullpower, Philippe Kahn