Companies
MotionX technology: What is it, and why are Swiss smartwatches using it?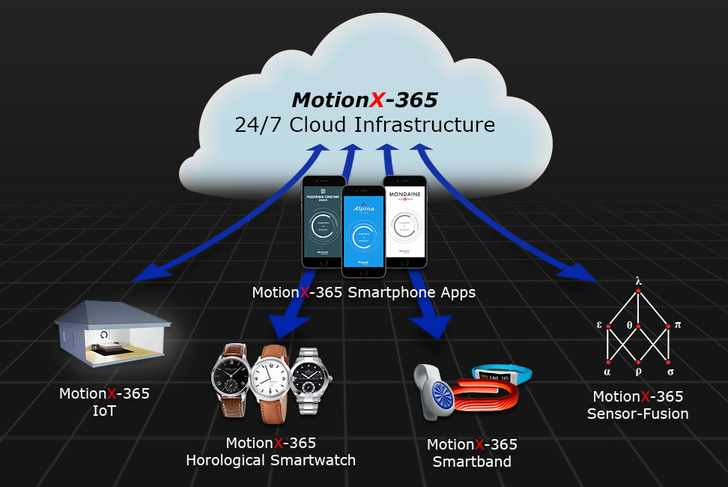 By Elyse Betters
Pocketlint
April 2, 2015 — Santa Cruz, CA
Swiss watch makers are finally stepping into the 21st century by announcing smartwatches.
Within the last few weeks, notable Swiss watch makers like Frederique Constant, Alpina, and Mondain have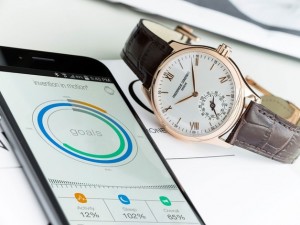 unveiled new timepieces. Although they're luxury watches with connectivity and really smart features for tracking activity and monitoring sleep, the companies behind them didn't just magically become powerhouses at interpreting human motion and health. They've just partnered with Fullpower.
Fullpower and Union Horlogere Holdings created a Geneva-based join venture that aims to bridge the gap between smartwatches and traditional timepieces. Fullpower is the right company to do that, too, because it's the brainchild behind MotionX. You might've heard of this nifty platform before, as it's available in several Jawbone products, but chances are…you have no idea what it does and what it's all about.
What is Fullpower?
Fullpower is a Santa Cruz-based private company that makes wearable device technology for tracking activity and monitoring sleep.
Who is behind Fullpower?
Philippe Kahn and Sonia Lee founded Fullpower in 2003.
Kahn is the former CEO of Borland, the founder of Starfish Technologies, a self-proclaimed inventor of the camera phone, and a sailing aficionado, among many other things. Kahn is also married to Lee. Apart from her involvement in Fullpower, she co-founded Starfish and served as president of the company for four years. She also worked as a designer with the Basic Industry Research Laboratory at Northwestern University.
What is MotionX?
In an interview with Pocket-lint, Fullpower's co-foudner and CEO, Philippe Kahn, described Motion X as a "patented sleep and activity monitoring ecosystem that includes circuit design, sensor-fusion firmware, communications stacks, smartphone apps, and cloud infrastructure".
According to Kahn, MotionX is an ecosystem that can help everyone improve their sleep and be more active. MotionX provides wearable devices with all the primary functions required to accurately track activity and monitor sleep. It fits any flexible form factor, such as miniature smart bands (like the Jawbone UP) and smart watches (like the Mondaine Helvetica watch), Kahn said.
Simply put: MotionX is a platform/suite of integrated firmware, software, apps, and communication components. It launched 7 years ago for smartphones and is used today in many wearable devices from major companies, including Nike, Jawbone, Frederique Constant, Mondaine, and others. It also has support for both Android and iOS.
Continue reading full article here: http://www.pocket-lint.com/news/133377-motionx-technology-explained-what-is-it-and-why-are-swiss-smartwatches-using-it
###