Companies
Google-affiliated company testing delivery drones in former Fort Ord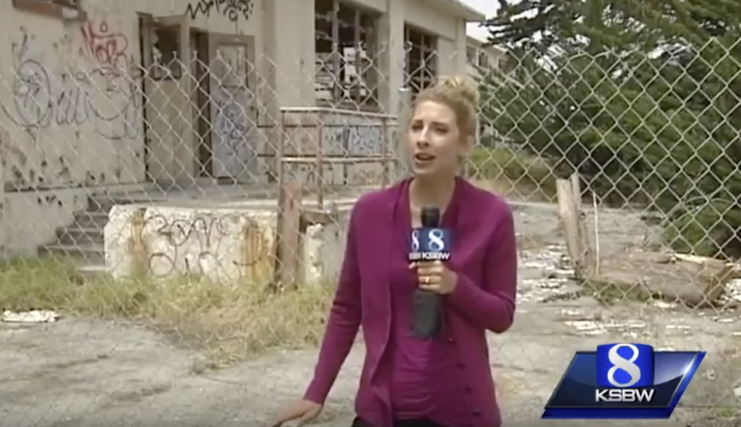 By Caitlin Conrad
KSBW8
June 23, 2017 — Seaside, CA
(Image above: KSBW reports on drone testing at Fort Ord in Seaside. Source: KSBW on YouTube)
Alphabet Inc is using the former Fort Ord to test out drones it hopes to use for deliveries
The City of Seaside confirmed a company called X, a division of Alphabet Inc., has a licensing agreement with the city to test out its unmanned aircraft.
Alphabet Inc., which also owns Google, wants to use drones to fly preplanned routes to make and making deliveries, and X is in charge of making that dream a reality through Project Wing.
The drones have already been designed but X needed a good place to test the vehicles and it specifically needed a space that had buildings but no people.
"You know they are testing out these little airplanes and they didn't want to crash into people, but if they crash into an empty building it is not a big deal," said Seaside's economic development director, Kurt Overmeyer.
The testing schedule is being kept secret but Overmeyer said he has seen the team with Project Wing at work. The drones fly without an operator and are larger than the average quadcopter drone.
According to Project Wing's website, the aircraft use sensors and software to fly and can detect other objects in the sky and avoid crashes.
X signs $10,000 licensing agreement with Seaside
Overmeyer said X has signed a $10,000 licensing agreement with X allowing it to use the property for testing. He said the city is happy X chose to do business in the Monterey Bay.
"We've been trying to get Google involved in things down here forever, and here we go we've got an opportunity to do it, we should jump on it," he said.
###
This article was originally published here: http://www.ksbw.com/article/google-affiliated-affiliated-company-testing-drones-on-fort-ord-site/10198991
###
Tagged Drones