Companies
The drones are coming! The drones are coming!

By Sara Isenberg
Editor-in-Chief, Santa Cruz Tech Beat
February 19, 2015 — Santa Cruz, CA
Drone Data X Conference planned for May 1-3, 2015, starting at Kaiser Permanente Arena in Santa Cruz.
The Drone Data X Conference will take place where some of the best minds in UAV technology can meet and share ideas, as well as enjoy kitesurfing, mountain biking, and surfing in our beautiful Santa Cruz.
Unlike a traditional conference, the speakers, investors, CEOs, and others will enjoy a weekend together to discuss strategy, learn from each other, and build relationships.
The highlight of the visit will be a day long conference in the Kaiser Permanente Arena, exploring future opportunities associated with design, testing, manufacturing and construction of leading technology sectors.
The focus for this conference will be Drones and Data.
Coupled with the Friday event, attendees will be treated to some of the best biking, surfing and kitesurfing in the world. This will make for an exciting and new experience for its participants.
Phillip McNamara, Managing Director of Voxpro USA, is lead organizer of this event.
"I see huge potential in the development of Drone Technology, and in 20 years we'll really see what drones are all about — the future of personal transportation. We'll have some of the best minds in drone technology here for the weekend, and over the weekend we'll get to know each other on a personal level, which is unlike a normal conference" — Phillip McNamara

This initiative enjoys the support of The City of Santa Cruz.
'I'm a firm believer in learning the skills of entrepreneurship. Having leaders such as these in Santa Cruz for a weekend, telling their stories will be of interest to many like-minded entrepreneurs in the community and hopefully will further serve to motivate our graduates and young innovators. It also gives us the  creative forum to leverage the collective knowledge and experience of the visiting CEOs  into new opportunities locally". — Bonnie Lipscomb, Director of Economic Development for the City of Santa Cruz
Some of these leading companies will be taking part:
Joby Aviation want to rid us of traffic by building a battery powered VTOL plane.
 Skycatch is developing drone robots that can automatically land, re-energize, and take high altitude photos for logging companies and construction companies to track progress.
Project Cara is the new idea by the former CEO of Hailo, one of Europe's most successful taxi booking apps.
Drone Deploy helps people to make sense of the huge amounts of data that is generated by drones.
Representing the Government we will have Jim Williams from the FAA. Jim will help the delegates to understand the government's position on drones and how companies will be encouraged to become licenced.
3D Robotics is the premiere advanced drone, UAV, multicopter, autopilot and autonomous vehicle control company in the world
Skydio builds an computer vision based navigation system that makes drones easy, intuitive, and safe for anyone to operate.
After the conference on FridayMay 1, speakers and invited guests will take part in kitesurfing, biking, and surfing along the coast. This is the same format from the successful Drone and Data Conference in Ireland in November 2014.
The weekend event will have mountain bike rides sponsored by local bike brands Santa Cruz Bikes, IBIS Bikes, and Kitesurfing gear sponsored by Santa Cruz kite brand, Caution.
For more information and to purchase tickets, go to: http://nua.io/project/droneconference/.
Follow on Twitter: @DroneConf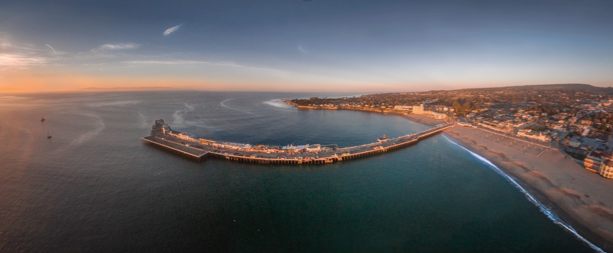 ###
Tagged Drones