Companies
FORA coworking feasibility report suggests unmet local demand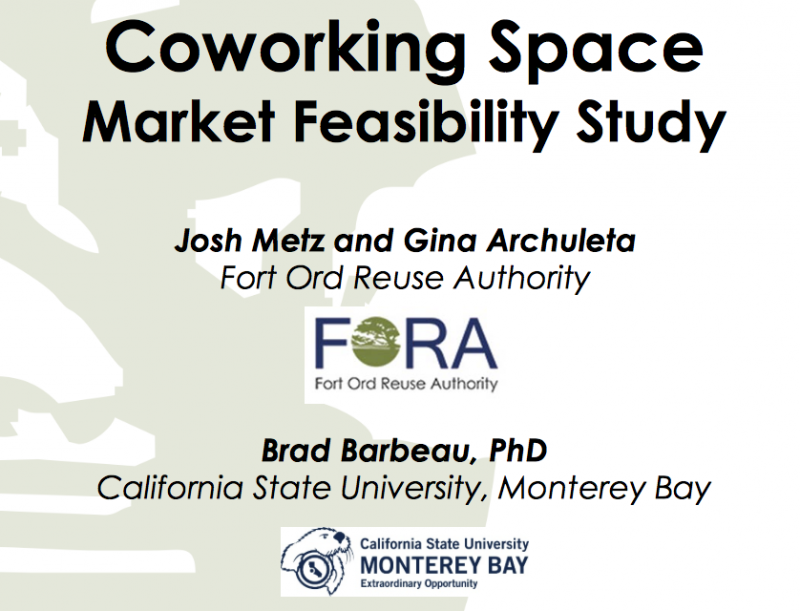 By Josh Metz and Gina Archuleta, Fort Ord Reuse Authority, and Brad Barbeau, CSUMB
December 28, 2016 — Seaside, CA
FORA Coworking Space Market Feasibility Study
The Fort Ord Reuse Authority and the Institute for Innovation and Economic Development at California State University, Monterey Bay completed a regional coworking space market feasibility report to better understand local market readiness to support investment in coworking facilities.Results of this study suggest an unmet demand for new coworking spaces in the study area. Neighboring communities with similar demographics have a proliferation of coworking spaces, while the study area has few.
Among other indicators, new community development as part of the civilian reuse of the former Fort Ord continues to gain momentum. Seventy percent of survey respondents indicated a desire to use coworking facilities.
These trends indicate an existing current demand and growing future demand for coworking spaces. Early market actors could take advantage of the current market and service provision imbalance.
###