Companies
Joby Aviation builds its presence in Marina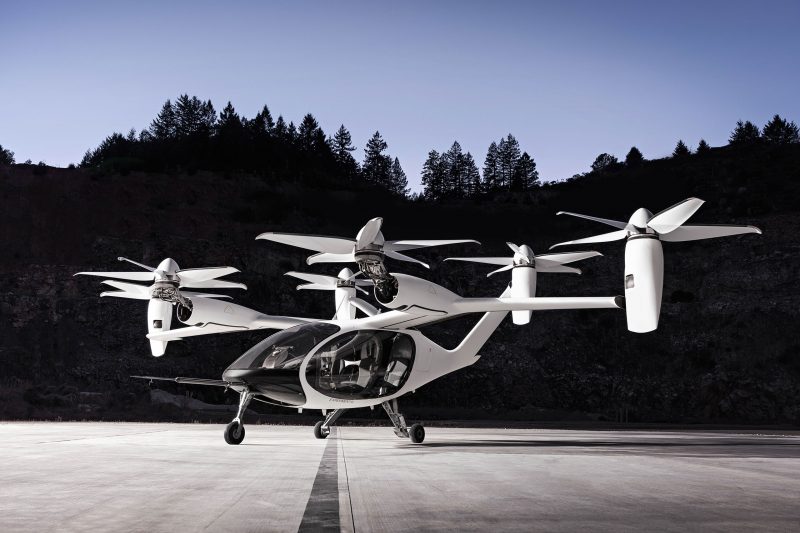 By James Herrerra
Monterey Herald
March 4, 2020 — Marina, CA
(Photo source: Joby)
Electric Air Taxi venture could occupy more than 30 acres at Marina Municipal Airport
In the past few months Joby Aviation has raised more funding toward its goal of bringing air taxi service to the masses and the Monterey Peninsula is seeing some of the benefits of that milestone.
"Joby is currently leasing and renovating several hangars on the Marina airport that will be used to support the development and manufacturing of our electric aircraft," said Mojgan Khalili, Joby spokesperson. "Construction of a 55,000 square-foot aviation tent to be used for vehicle integration began in January as well. The project application and the environmental study have been completed and are scheduled to go to the Planning Commission for approval this month."
At its next meeting on Thursday, the Marina Planning Commission will consider adopting a resolution to adopt a mitigated negative declaration and to approve site and architectural review for a new 580,000 square-foot aviation manufacturing building at 3200 Imjin Road at the Marina airport.
Joby Aviation is a privately held aerospace company founded in 2009 that is developing and commercializing all-electric vertical takeoff and landing aircraft. It is said to have between 300 and 400 employees with offices in Santa Cruz, San Carlos and Marina.
"The (aviation) tent will utilize 5 acres at the airport," said Layne Long, Marina city manager. "Joby also has an option to lease an additional 25 acres for future buildings."
In Marina, Joby currently has three hangars of about 30,000 square feet each and employs about 20 full-time employees and some days up to 40, said Khalili.
"The company is already making a big impact on Marina with new jobs, improved airport facilities and new high tech interest in the community," said a post from the city of Marina on its website.
###
Continue reading here: https://www.montereyherald.com/2020/02/26/joby-aviation-builds-its-presence-in-marina/
###
Tagged FORA, Joby Aviation