Events
Startup Weekend Monterey Bay Returns for Fourth Year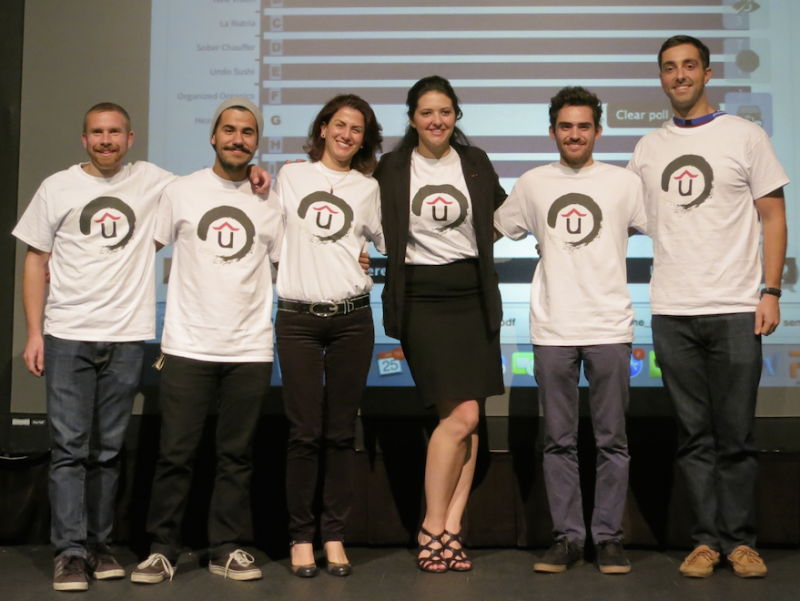 By Kyle LaPierre
Participant, Startup Weekend Monterey Bay 2015
Special to Santa Cruz Tech Beat
January 20, 2016 — Seaside, CA
(Photo above: Undo Sushi was the winning startup company from the 2015 Startup Weekend Monterey Bay. Team Members (from left to right) are: Christopher Tagliavia, Francisco Murillo, Fatemeh Naghiniarami, Madeline Bailey, Quinton McKee and Beau Bommer. Contributed.)
The 2016 Startup Weekend Monterey Bay (SWMB) is rapidly approaching
On January 29-31, 2016, the CSU Monterey Bay University Center will be overrun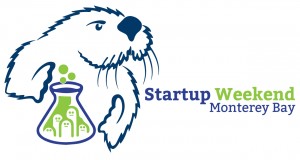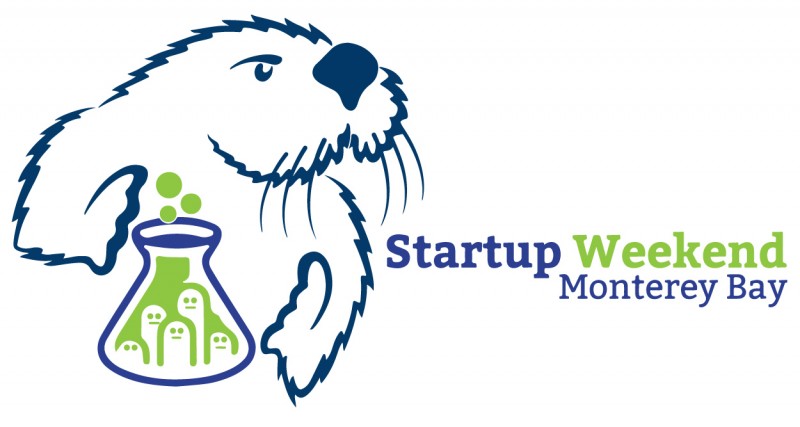 with local community and student entrepreneurs and creative minds alike. These participants will come together for 54 hours to generate new ideas, create businesses and meet new faces. The event will provide aspiring entrepreneurs a hands-on, intensive learning experience for building a business, all within the course of a weekend.
Here is the break-down of the weekend
On Day 1, participants enjoy a dinner while networking with potential teammates. Next, the participants pitch project ideas and form teams around the top projects. Teams do some planning to be ready to go the next day.
Day 2 begins bright and early, as tasks are assigned and teams get to work. Teams work on everything from website design to pricing structure and developing a marketing plan to clarifying the required legal process. Mid-day teams head out of the building to talk to potential customers and get feedback on their ideas. Mentors and coaches spend time with teams providing guidance and advice. By the end of the day, teams need to have their businesses fleshed out and their prototype products created!
On Day 3 teams prepare their final presentations, working out key details and practicing their pitches. Later in the afternoon the teams present their ideas to the crowd and to a panel of judges. The top choices are awarded and the celebration begins! Teams, coaches and mentors mingle and share the ups and downs they experienced over the course of the weekend. Stories and beer flow a-plenty as everyone winds down from the weekend!
Connect, Discover, Learn & Start
SWMB focuses on the four key Startup Weekend principles: Connect, Discover, Learn & Start. The event brings together community members with a range of ages, experiences and backgrounds. Connecting previously unfamiliar individuals, teams craft plans to guide the progress of the emerging company. The plans enable each team to visualize the resources they require and the steps that are needed in order to attain them. Teams are encouraged to approach the mentors and coaches to discuss any unforeseen problems or simply for advice. The mentors and coaches provide a variety of backgrounds and expertise to support the educational culture which drives the event.
The environment of Startup Weekend is designed for participants to learn by doing and to give their ideas a jump-start. This fast paced, passion driven event provides entrepreneurs a place to learn and begin, as sometimes jumping in can be the hardest part of creating a new business.
As an active participant of the 2015 SWMB, I urge anyone who finds this chaotic environment attractive to join us this year. Specific skills are not required – just interest, passion and an open mind! For more information or to register go to our Eventbrite page. Be sure to like our Facebook page and follow us on Twitter @iiEDCSUMB.
###
If you wish to republish this article, please follow our Terms of Use.
###
Tagged CSUMB, Startup Weekend Monterey Bay