Companies
Local SACNAS Makes National Waves for STEM Diversity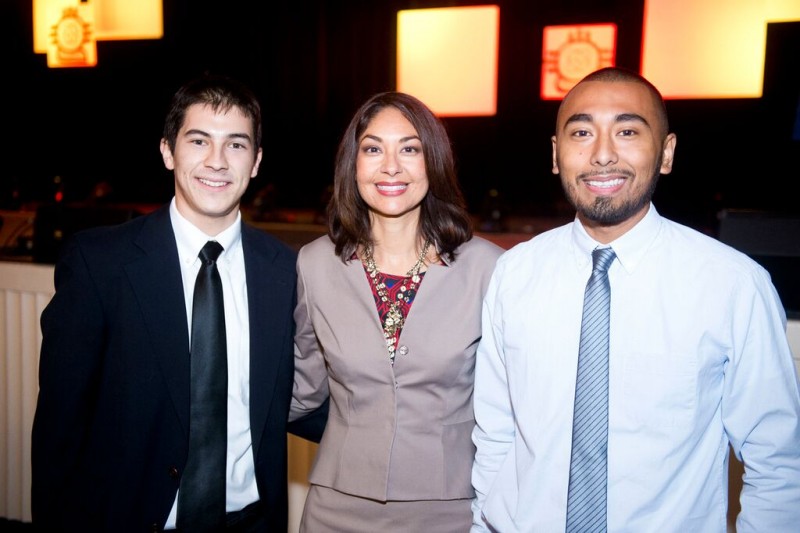 By Sara Isenberg
Founder, Publisher, Editor-in-Chief, Santa Cruz Tech Beat
(Photo above: SACNAS executive director, Dr. Antonia Franco (center), met up with Digital Nest student, Alejandro Chavez-Guerrero (right) and another native Watsonville student, Rigoberto Perez Hernandez (left), who is now a student at Cornell University. Credit: SACNAS/Lisa Helfert.)
November 5, 2015 — Santa Cruz, CA
SACNAS (Society for Advancement of Chicanos/Hispanics and Native Americans in Science) is a national organization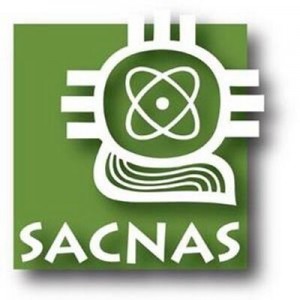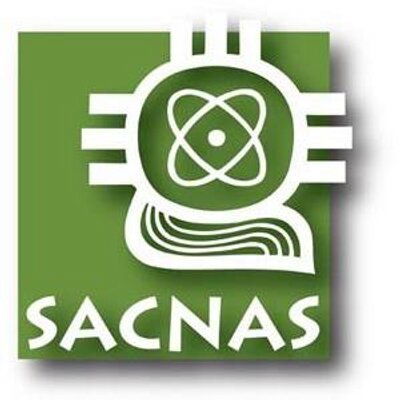 that happens to be headquartered in Santa Cruz. Although located here for 20 years, last May SACNAS opened new headquarters in downtown Santa Cruz.
SACNAS recently produced the largest multidisciplinary and multicultural diversity in STEM gathering in the U.S., with special focus on Native American and Hispanic students. High level speakers included Secretary of Energy Ernest Moniz and Deputy Secretary of the Interior Mike Connor.
On October 29-31, SACNAS brought together students and professionals of color in Washington, D.C.
for three days of cutting-edge research, mentoring, networking, and professional development – all in support of STEM diversity.
This national effort was all planned in Santa Cruz by the SACNAS staff of 20.
According to Teresa Ruiz Decker, SACNAS Communications & Marketing Manager, "The work we do puts Santa Cruz on the map as a place where STEM diversity thrives and provides leadership nationally."
Here are some of the Santa Cruz highlights of the SACNAS event, themed Interdisciplinary Collaboration: The Role of Diversity in STEM Innovation:
3,400+ attendees, nearly 90 of them from Santa Cruz/Monterey BayArea
DJ Patil, chief data scientist for White House and former member of the Provost's Council at UCSC, delivered the conference convocation
Jacob Martinez, Executive Director of Digital NEST presented a professional development session
SACNAS executive director, Dr. Antonia Franco, met up with Digital Nest student, Alejandro Chavez-Guerrero and another native Watsonville student, Rigoberto Perez Hernandez, who is now a student at Cornell University
Students from local universities also represented well in the student presentation program where they competed against over 1,000 students for best scientific research presentation.
UC Santa Cruz:
Rolando Cruz Perez, undergraduate award in Bioengineering/Biomedical Engineering
Santiago Sanchez, undergraduate award in Cell/Molecular Biology
Jose Armando Oviedo, graduate award in Engineering
CSUMB:
Aidan Shands, undergraduate award in Cell/Molecular Biology
Jesse Yamagata, undergraduate award in Cell/Molecular Biology
====
For more about SACNAS: http://sacnas.org
###
If you wish to republish this article, please follow our Terms of Use.
###
Tagged Digital Nest, SACNAS