Companies
Digital NEST announces expanded presence in Salinas and plans for new site in Gilroy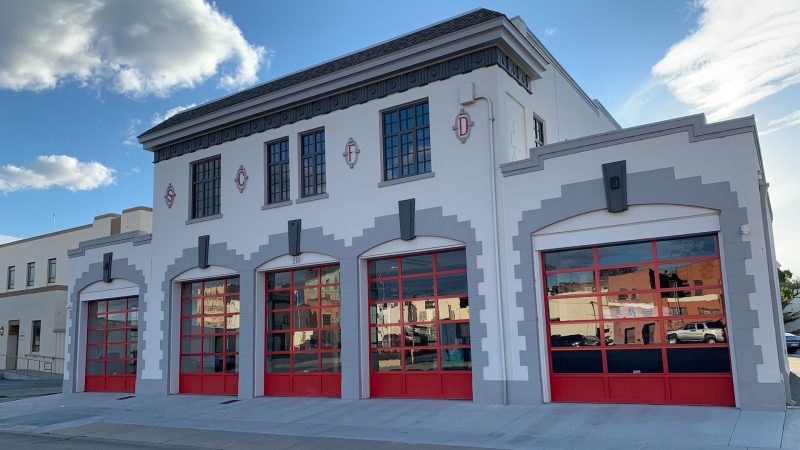 (Contributed)
November 16, 2020 — Watsonville, CA
(Photo above: Digital NEST's new Salinas site is located at the former downtown firehouse. Contributed)
Digital NEST expands to reach untapped talent in the nation's "Salad Bowl"
On the eve of its sixth anniversary, Digital NEST, the nonprofit youth workforce development and empowerment center headquartered in Watsonville with a location in Salinas, is moving to a larger space in downtown Salinas to continue building a vibrant community of career-ready youth.
Watch a sneak preview of Digital NEST's new Salinas site:
Salinas, a city of roughly 157,000 residents, 77% who are Latinx, has a sizable overlooked workforce. Nearly 42% of the population is under 25 years old—many are the children of frontline workers like farmworkers, grocery store clerks and restaurant workers who are most affected by COVID—and primed to bring fresh thinking and innovation to businesses and communities. These are youth whose grit, resilience and entrepreneurial spirit are high, but whose opportunities to compete for jobs are low due to lack of access to resources, such as home internet connection, skills training and traditional hiring. Digital NEST's new Salinas space will enable the organization to train more local youth and raise the visibility of Salinas Valley's talent among businesses to expand their qualified employee candidate pool.
"Our Salinas expansion allows Digital NEST to grow and support youth who have the same potential as their white middle- and upper-class peers," said Jacob Martinez, founder and executive director of Digital NEST. "Now we can offer more youth a safe space to build community, learn valuable technology skills, receive one-on-one mentorship, and secure well-paying jobs that will improve their lives and contribute to local economic development."
The new Salinas site is located at the former downtown firehouse. The space will also be a place for the community to collaborate on creative and technical projects, connect and network with local professionals, meet mentors and build technology tools to address community needs. The move will allow Digital NEST to work more closely with partners such as Xinampa, Hartnell College and local high schools, and to strengthen current partnerships such as with the Salinas Public Library. The NEST's youth members, community partners, Salinas city officials and supporters including Infosys Foundation, Taylor Fresh Foods, Inc., Monterey Peninsula Foundation, Nancy Buck Ransom Foundation and Misionero Vegetables have made this expansion possible.
Digital NEST plans to open its third center in Gilroy next year.
"Digital NEST is an invaluable community program that connects local youth to resources in the technology industry—resources that are essential for them to compete in today's globalized job market," said Carlos Cortez, Program Manager. "The new center will bring greater technology-skills training and opportunity, economic growth and creativity to our community."
When Digital NEST's community asked for help when COVID hit, the organization quickly transitioned one-on-one mentorship and skill building online so youth members could continue their education, and launched NESTaid, a financial assistance program to help youth members and their families who faced the financial burden of COVID-related job loss. As Digital NEST opens the new space, and re-opens the Watsonville location, the organization has instituted safety protocols to allow youth to use the space safely, including scheduling times to use the center, wearing a mask and wiping down surfaces after each use.
About Digital NEST
Digital NEST prepares youth for tech-focused jobs by providing technical and essential soft skills training in web design, digital arts and project management. Advanced youth members receive on-the-job training where they work with local businesses on digital media production projects, where they can build a portfolio, refine skills, build self-confidence and earn money. The NEST provides immediate and long-term impact by connecting youth to jobs with local and regional employers, that provide a living wage and the potential for career advancement. The NEST strengthens the economic vitality of overlooked communities as employers fill critical workforce needs, while simultaneously improving the prosperity of vulnerable youth, families and communities.
###
Tagged Digital Nest, Salinas