Companies
Cultivating Ag-Tech Culture in Watsonville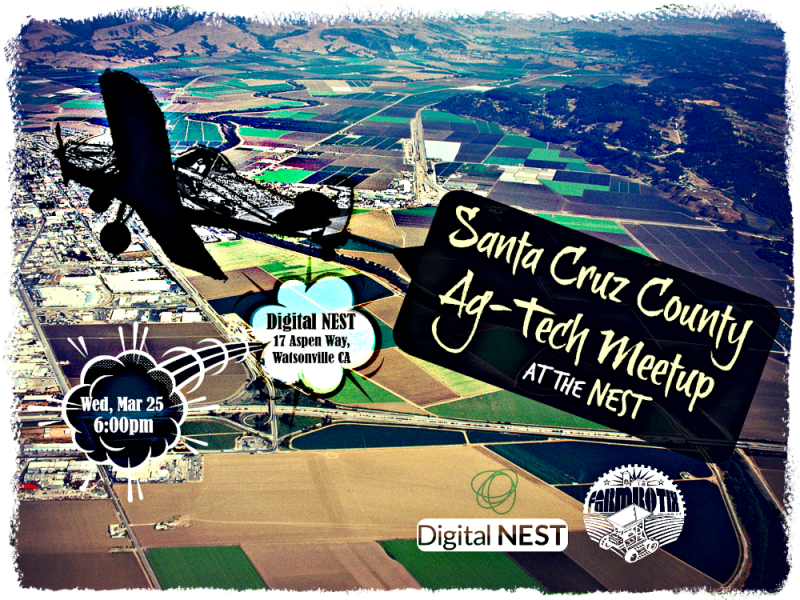 By Stephanie Barraza
UC Santa Cruz Student and Community Curator at the Digital NEST
March 13, 2015 — Watsonville, CA
Ag-Tech Meetup
Wednesday, March 25, 2015 at 6pm
Digital NEST, 17 Aspen Way, Watsonville, CA
Featuring presentations by: Farmbotix, Applied Motion, and Pete Biggam
The City of Watsonville is known for its abundant contributions to the agricultural industry, from Martinelli's apple cider to Driscoll's berries— plenty of Watsonville products can be found across the globe. When people think of Watsonville, they most likely think of it as the home of the strawberry. Technology, on the other hand? Not so much.Digital NEST founder Jacob Martinez and Farmbotix co-founders Hernan Cortes and Anthony Sandoval, plan to change that— in fact, they believe Watsonville has the potential to become a national Ag-Tech hub. They developed the idea for the Santa Cruz County Ag-Tech Meetup: a monthly networking event, that explores the intersection of agriculture and technology. Martinez, inspired by the model of the Santa Cruz New Tech Meetup, hopes to, "Build a community in and around Watsonville that can address some of the challenges the agriculture industry faces, through the use of technology."
Given the limited opportunities for professionals in the two industries to interact, the organizers believe the meetup will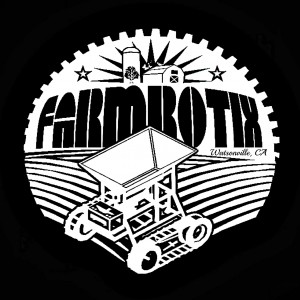 have a positive impact on the citizens of Watsonville. Moreover, Martinez has extended an invitation to youth because he believes in their potential: "We have innovative youth, who are skilled and confident with tech, and are capable of fulfilling ag-needs." Cortes and Sandoval reflected on the lack of opportunities they faced ten years ago, and they recalled the lack of tech and adequate resources available at the time. As co-founders of Farmbotix, an ag-robotics startup based out of Watsonville, they epitomize the change they want to see in the community.
With the intention of rebuilding the community, and moving towards economic prosperity— the meetup will benefit youth, businesses, and the county. Cortes ends on a positive note, "It's the beginning of a lot more events— of a revolution. Not only for agriculture, but will inspire youth as well."
The Santa Cruz County Ag-Tech meetup will take place on the last Wednesday of every month, at the Digital NEST located at 17 Aspen Way in Watsonville.
The first, and upcoming, meetup will take place on Wednesday, March 25th at 6:00PM. Featuring presentations by: Farmbotix, Applied Motion, and Pete Biggam.
RSVP here: http://www.meetup.com/Santa-Cruz-County-Ag-Tech-Meetup/events/220901016/
###
Tagged Ag Tech, Digital Nest