Featured
Q&A: SACNAS opens new headquarters in Santa Cruz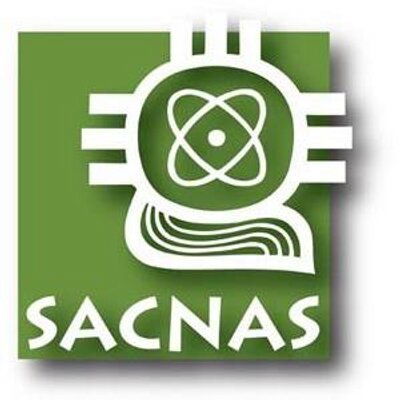 By Sara Isenberg
Founder, Publisher, Editor-in-Chief of Santa Cruz Tech Beat
May 9, 2015 — Santa Cruz, CA
SACNAS has been in Santa Cruz for 20 years but recently held an op en house to celebrate the opening of their new headquarters on Pacific Avenue. I had the opportunity to learn more about SACNAS from Jenny Kurzweil, Director of Communications & Marketing.
SCTB: SACNAS is a national organization that happens to be headquartered in Santa Cruz. What is SACNAS? 
JK: SACNAS stands for Society for Advancement of Chicanos/Hispanics and Native Americans in Science. Our mission is to foster the success of Chicano/Hispanic and Native American scientists—from college students to professionals—to attain advanced degrees, careers, and positions of leadership in science. Broadly inclusive, multicultural, and multidisciplinary, we are the largest STEM diversity organization in the country.
SCTB: SACNAS has existed for 40+ years, 20 of them in Santa Cruz. How did the organization come to be headquartered here? What are some of SACNAS' local connections?
JK: SACNAS was founded in 1973 by a handful of Chicano and Native American scientists and the organization was entirely volunteer run for nearly 20 years. The headquarters moved from the garage, basement, or back of the lab of whoever the current president was. In 1987, SACNAS moved to Santa Cruz during the presidency of Dr. Frank Talamantes, then professor of biology at UCSC. A couple of years later we had one desk and a ½ time employee in the back of his trailer at Sinsheimer Labs. In 1998 we moved to an office in the Galeria. By then we had approximately 5 -7 staff. Since then we have been in a couple of different locations as our staff and the organization have steadily grown.
We have 116 chapters nationwide with a number of chapters on the Central Coast, Silicon Valley, and the Bay area including a strong an active chapter at UC Santa Cruz.
SCTB: You recently celebrated the opening of a new office in downtown Santa Cruz. Is something new going on at SACNAS beyond the new office? 
JK: A year ago, Dr. Antonia Franco joined us as Executive Director after an extensive national search and in December, our new president, Dr. Gabriel Montaño, took office. The new leadership saw that SACNAS was like a "best kept secret" in Santa Cruz and wanted to find a bigger location that was more centrally located and conducive to holding community events.
SCTB: The last S in SACNAS stands for Science. Where does tech fit in to SACNAS? Does it include STEM, as well?
JK: Yes! Absolutely! STEM is a relatively new term, coined by the National Science Foundation in the early 2000's. SACNAS has been around since the early 70's when the word "science" was more all-encompassing. But, there were engineers, mathematicians, and even social scientists among our founding members and the Society is still broadly multidisciplinary today.
SCTB: Although your organization is national, would SACNAS like to engage with the local community? How so? Do you have any local events or activities towards that goal?
JK: On the national level, SACNAS is considered a "go-to" organization for issues around diversifying the STEM workforce, particularly at federal agencies. With the tech industry in Santa Cruz and of course, in nearby Silicon Valley, SACNAS is eager to be part of the local network and serve as a thought partner on issues of workforce diversity and STEM in the local community. We don't have any local events or activities planned as of yet, but our recent Open House was a great way to start making those connections
SCTB: What can the local community do to help SACNAS achieve your goals?
JK: The local community can help SACNAS is a number of ways. First, we are growing! We will have a number of job openings in the coming months and are eager to connect with a local professional community that is interested in higher education, STEM workforce development, and diversity. Second, as a growing organization, we are also at a critical juncture in terms of capacity building. We need local brain power around building a development program and making connections with potential funders, strengthening our IT infrastructure, enhancing our member services, and furthering our PR platform.
We are really proud to have called Santa Cruz our home for the past 20+ years and are eager to strengthen our relationship with the local STEM community and other local social impact organizations.
Learn more about SACNAS at http://sacnas.org
###
Tagged SACNAS