Companies
Watch: Magic Leap Fireside Chat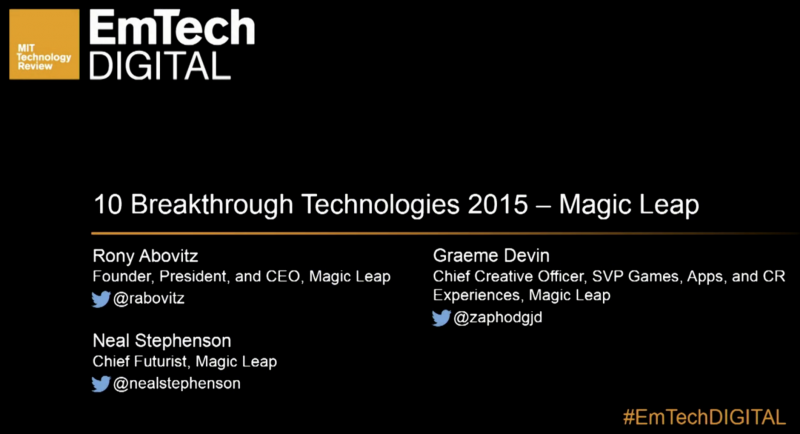 Source: http://hplusmagazine.com/2015/06/12/video-friday-magic-leap-fireside-chat/
June 13, 2015 — Santa Cruz, CA
[Editor's note: Santa Cruz Tech Beat has published various news about Magic Leap, a company headquartered in Florida, with Santa Cruz brainpower contributing to the development team.]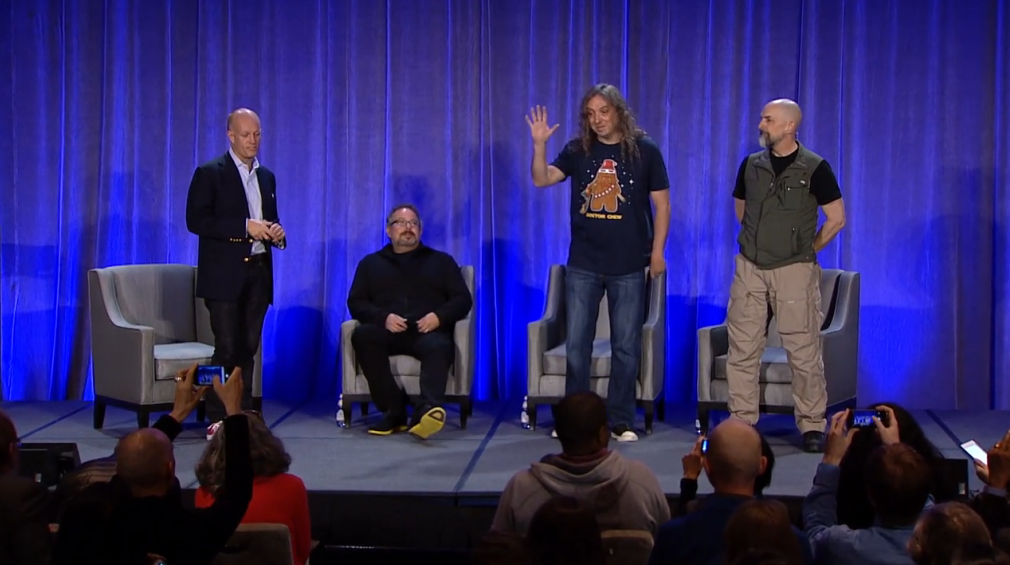 Rony Abovitz, Graeme Devine, and Neal Stephenson, of Magic Leap in a fireside chat with MIT Technology Review editor in chief Jason Pontin. http://www.technologyreview.com/emtech/digital/15/video/watch/magic-leap-virtual-reality/
From hplusmagazine.com:
Abovitz states that the company has developed novel fabrication techniques and is using them on a pilot manufacturing line in Florida. Abovitz also said that the company is now "out of the R&D phase and in the transition to product introduction." and he talks about  how Magic Leap is creating a neurologically correct mixed reality using a new silicon photonics chip the company is developing. He describes it as "biomimetic manipulation of photons".

Magic Leap's technology is using silicon photonics, a new technology which has not yet been delivered in a consumer product. And it is something that is a huge undertaking requiring novel fabrication technologies and a large amount of capital. The company has raised $592 million to make it all possible.

Graeme Devine suggests that the product will eventually becomes something that makes us "better as persons" and he is imagining Magic Leap's extended mixed reality as a ubiquitous and useful service employed in everyday life. Neal Stephenson, science fiction author and Magic Leap's resident futurist, suggests that Magic Leap will be a significant transition in how we access the digital realm similar in scope to the leap from teletypes to CRTs but he also cautions that we don't really know how to use this technology to create user interfaces or to craft compelling narratives.

This video is long and they don't show the technology but there is an SDK and you can get it.
###
Tagged Magic Leap