Companies
Parallel Flight Technologies customer pipeline continues to grow (and other milestones)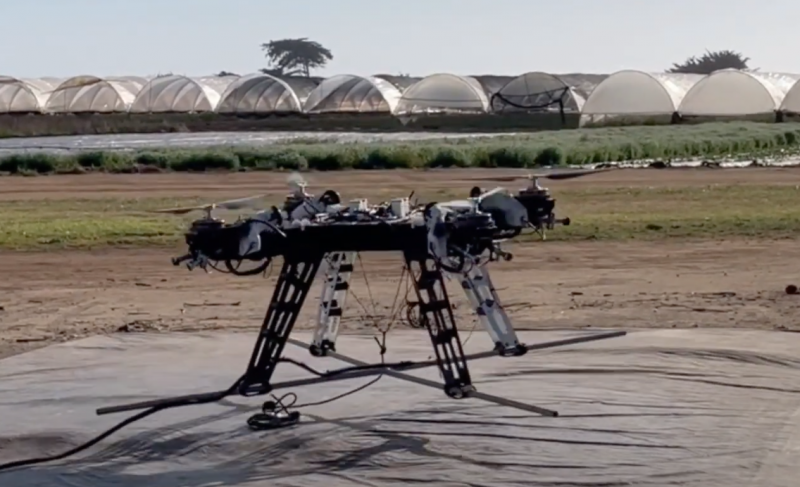 By Sara Beth Ashbaugh
Communications, Parallel Flight Technologies
May 14, 2021 — La Selva, CA
Parallel Flight Technologies (PFT), an industrial-grade drone startup based in La Selva Beach, has achieved major company milestones over the last few weeks.
In mid-April, PFT announced the successful first flight of its beta-level aircraft: a multirotor drone with patent-pending parallel hybrid technology, which will be able to fly for two and a half hours while carrying a 100-pound payload.
Following this exciting news, the startup's customer pipeline has continued to grow. Parallel Flight now has more than 20 signed letters of intent from potential early partners across a variety of industries. The LOIs represent a variety of applications, including heavy-sensor payloads, underwater mapping, agriculture, remote industrial logistics, and more.
Parallel Flight also received a letter of intent from The Nature Conservancy, a global environmental agency fighting the dual threats of accelerated climate change and unprecedented biodiversity loss. The Nature Conservancy will support PFT and its partnership with Drone Amplified as the companies work together to develop a large-scale controlled aerial ignition system. Parallel Flight began working with Drone Amplified in 2020 and has flown successful flight tests with "The Big Mule" and their IGNIS system (read more here). With the support of The Nature Conservancy, PFT will be able to identify locations for conducting real-world trials of the new large-scale aerial ignition system. Ultimately, this partnership could lead to Parallel Flight and Drone Amplified's system being used across the country as part of The Nature Conservancy's prescribed fire program.
Parallel Flight plans to move into commercialization at the end of 2021, with aircraft deliveries for early customers planned for Q4. The company is currently continuing flight testing with its beta-level aircraft and will be conducting heavy-lift flight demonstrations in the coming months.
###
Tagged Parallel Flight Technologies