Companies
Parallel Flight Technologies donates 3D Printers to Project PPE 4 Central Coast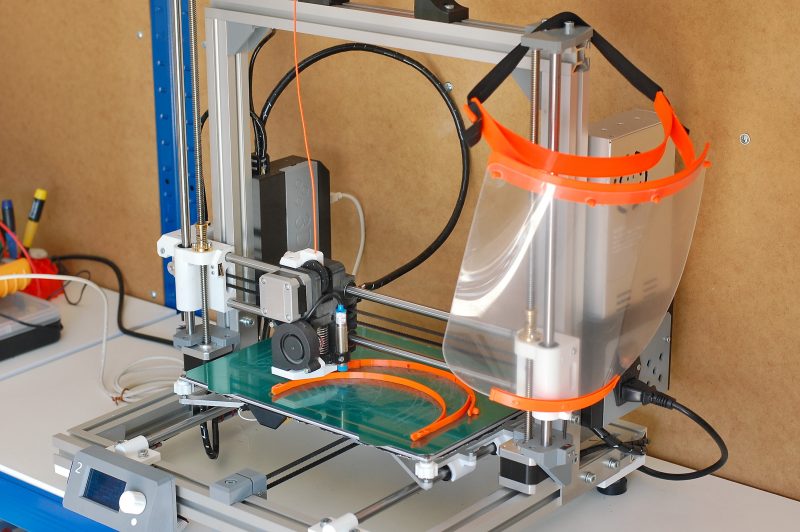 By Sarah Vickers-Webb
Production & Editorial Assistant
Santa Cruz Tech Beat
May 8, 2020 — Santa Cruz, CA
Local heavyweight drone company's 3D printers used to print PPE frames for essential workers
In an effort to aid essential employees during the COVID-19 pandemic, Parallel Flight Technologies is donating the means to produce face shields for the organization Project PPE 4 Central Coast.
"Parallel Flight is donating the use of our 3D printers to print frames for plastic face shields," said Parallel Flight Technologies CEO Joshua Resnick. "Santa Cruz Works is donating the filament, which is the feedstock for the printers. We have printed several hundred frames so far and are happy we can support this effort."
As health care staff and other essential workers faced PPE shortages, Project PPE4CC, a collaboration between Idea Fab Labs Santa Cruz, and Catherine S. Forest, MD, MPH, FAAFP, stepped up to the challenge. With the encouragement of Encompass Community Services, followed by a partnership with the Santa Cruz County and Monterey County Medical Societies, Project PPE4CC began making equipment.
According to the Project PPE4CC website, the organization's mission is to:
Advocate for more PPE production (#getusppe).
Send, receive, and coordinate donations for PPE among the community and medical professionals.
Coordinate with government, non-profits, others for most effective use of resources. Prioritize NIOSH approved N95 and surgical masks for high risk occupations, integrate alternatives (eg. locally manufactured cloth masks with face shields only if shortages mandate innovation).
Unite the maker community to validate designs that can be easily and rapidly fabricated at local manufacturing facilities and produced within the community.
Contribute to the fund of knowledge locally and nationally.
To learn more about PPE4CC, visit https://www.ppe4cc.org/.
###
​
Tagged COVID-19, Parallel Flight Technologies