Companies
Replay: IPO Edge Hosts Air Mobility III with Joby Aviation's senior leadership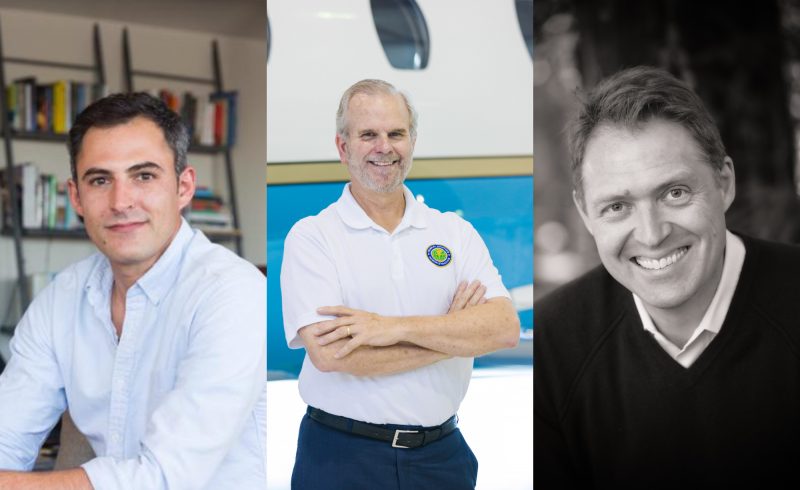 (Source: IPO Edge)
May 13, 2021 — Santa Cruz, CA
(Photos above: L to R, Paul Sciarra, Executive Chairman of Joby Aviation; Dan Elwell Advisor for Joby Aviation; and JoeBen Bevirt, Founder and Chief Executive Officer of Joby Aviation. Source: IPO Edge)
Mobility is being redefined. Joby Aviation, which is going public through a merger with Reinvent Technology Partners (NYSE: RTP), has aggressive plans to put 1,000 electric, vertical take-off and landing passenger aircraft (eVTOLs) in service by 2026. And the best part: you'll be able to order one from your smartphone. Toyota Motor Corporation, Uber Technologies, Inc. and the U.S. Air Force are all on board.
We heard from Joby Aviation's senior leadership Wednesday, April 14 at 12:00 EDT in a virtual event to discuss the company's cutting-edge air mobility technology, the regulatory landscape, along with investment opportunities.
CLICK HERE TO WATCH THE FULL REPLAY
The event, hosted in partnership with  The Palm Beach Hedge Fund Association, included a group panel discussion, one-on-one interviews, along with a live Q&A session, totaling approximately one hour.
Speakers include:
JoeBen Bevirt, Founder and Chief Executive Officer of Joby Aviation
Paul Sciarra, Executive Chairman of Joby Aviation
Dan Elwell, Advisor for Joby Aviation
Topics Include:
Plans for widespread use of air taxis and other electric aircraft
Timeline for commercial launch
Training airplane pilots
Integration with the Uber app
Regulatory considerations
SPACs and other paths to the public markets
Continue reading here: http://ipo-edge.com/2021/04/14/replay-ipo-edge-hosts-air-mobility-iii-with-joby-aviation-ceo-executive-chairman-advisor/
###
Tagged Joby Aviation, JoeBen Bevirt