Featured
Institute for Innovation and Economic Development (iiED) at CSUMB awarded $749K federal grant to support regional entrepreneurs impacted by COVID 19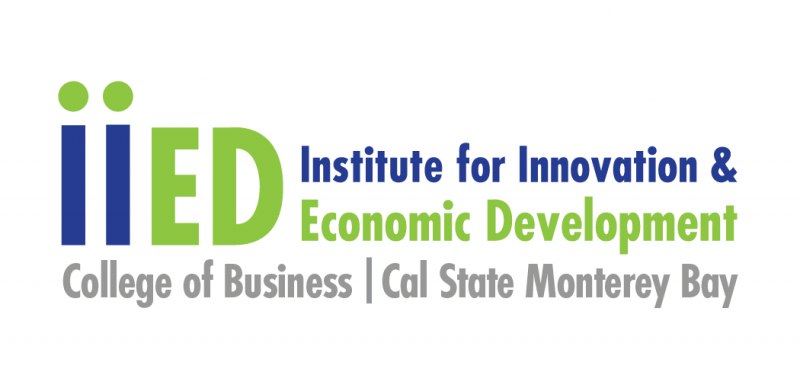 (Contributed)
April 8, 2021 — Washington, DC and Seaside, CA
US Dept. of Commerce Invests $749K in CARES Act Recovery Assistance to Provide Technical Assistance to Coronavirus Pandemic in the Monterey Bay Region
Today, the U.S. Department of Commerce's Economic Development Administration (EDA) is awarding a $749,810 CARES Act Recovery Assistance grant to the University Corporation at Monterey Bay, Seaside, California, to provide technical assistance to coronavirus-impacted small businesses and support the economic resiliency of the Monterey Bay region. This EDA grant is expected to create 35 jobs, retain 200 jobs, and generate $3 million in private investment.
"The Economic Development Administration is committed to helping communities across the nation implement strategies to resolve economic hardships brought on by the coronavirus pandemic," said Dennis Alvord, Acting Assistant Secretary of Commerce for Economic Development. "The pandemic's impact on the economy of the Monterey Bay region has had a disproportionate impact on businesses within underserved communities that this grant will mitigate and address."
"California is known the world over for its entrepreneurial spirit and innovative economy," said Governor Gavin Newsom. "Small businesses, the backbone of our economy, are facing unprecedented challenges amid the COVID-19 pandemic, and it is critical that we continue to provide them with the support they need to keep their doors open and their employees on the payroll. This assistance will create jobs and generate investment in underserved Monterey and San Benito county communities hit hard by the pandemic, and builds on California's commitment to ensure an equitable, broad-based recovery."
"As we look to turn the corner on the COVID-19 pandemic, we have an opportunity to grow our economy and build back stronger than before," said Senator Alex Padilla . "This federal funding will help create new jobs and prepare small businesses to thrive as they navigate a new economic landscape."
The investment will strengthen the ability of Startup Launchpad, an initiative supporting entrepreneurs in Monterey Bay and San Benito counties, to provide support to minority-led businesses that have been disproportionately impacted by the COVID-19 pandemic. Startup Launchpad will provide technical assistance to affected businesses in the form of collaborative programs, training, and educational events.
This project is funded under the Coronavirus Aid, Relief, and Economic Security (CARES) Act (Public Law 116-136), which provided EDA with $1.5 billion for economic assistance programs to help communities prevent, prepare for, and respond to coronavirus. EDA CARES Act Recovery Assistance, which is being administered under the authority of the bureau's flexible Economic Adjustment Assistance (EAA) program, provides a wide range of financial assistance to eligible communities and regions as they respond to and recover from the impacts of the coronavirus pandemic.
###