Events
Fourth annual Ideas of March returns to CSUMB campus in March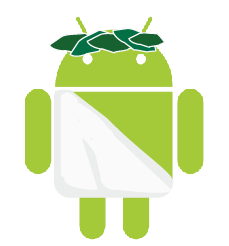 By Sara Isenberg
Editor-in-Chief, Santa Cruz Tech Beat
February 26, 2015 — CSUMB
Three-day Android Mobile App development competition is coming up March 13-15
The Ideas of March Hackathon is a three day Android Mobile App development competition that brings together teams of students and software developers to work together on Apps for non-profits and small businesses in the Monterey Bay area.
The 2015 Event will be held in March 13-15, 2015 in the CSUMB Media Learning Center.
Students from MPC, Hartnell, Cabrillo and CSUMB are invited to participate on Ideas of March teams. All students should have some exposure to programming, but do not need to have prior experience with Java or Android development.
Online tutorials will be available to help students prepare for the competition. Student can apply as a group of four, or can apply individually and will be placed on teams as space allows.
The student registration period ends Friday March 6 at 5pm.
Pitch an App! Community Non-Profits and Small Businesses: Get a Prototype of your App Developed at the Ideas of March!
During the Ideas of March, student groups will develop prototype apps for local non-profits and small businesses. All software generated during the event will be published as open source code. If your organization has an idea for an app that you think would be a good fit for the Ideas of March, you are invited to fill out the application. Applications for apps are due by Monday, March 9, 2015 at 6pm.
Find FAQ here: https://sites.google.com/a/csumb.edu/ideasofmarch/faq
For more information, go to: https://sites.google.com/a/csumb.edu/ideasofmarch/
###
Tagged CSUMB, Hackthon, The Ideas of March