Companies
AI Partnership and Cloud Brigade join forces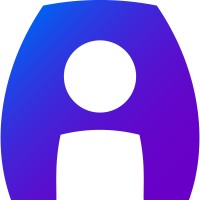 By Allison Darrin
Cloud Brigade
March 25, 2021 — Santa Cruz, CA
(Originally posted on AI Partnerships Corp. blog)
Cloud Brigade and AI Partnerships Corporation (AIP) have joined a partnership to help innovate and shape the AI market. Every day they push the agenda to implement new ML/AI ideas to enhance the way society functions, and AIP is thrilled to have a partner who believes in the power of technology and community.
AIP aims to help the small and medium-sized enterprises leverage AI to grow their business. Utilizing their global company network, AIPs arsenal of AI technologies, experience and resources is continually expanding. This community of AI companies work together to evolve businesses for the better – providing next-generation AI business solutions.
Cloud Brigade provides strategic, custom business and technical services. Since 2005, they have served small to large companies, focusing on building innovative projects and solving complex business problems with technology.
For over 15 years, Cloud Brigade has utilized their extensive breadth and depth of software development, machine learning, and artificial intelligence skills and experience to increase customer business growth, referrals and partnerships. The team also provides a wide range of operational IT services including business intelligence, cloud infrastructure, and system support.
As a purpose-driven company, Cloud Brigade is committed to providing services enabling companies to make a positive impact with meaningful outcomes. Furthering this mission, they help build up surrounding communities, empower nonprofits and educational organizations through technology and as a result, launched the careers of 40+ local college students.
Continue reading here: https://www.cloudbrigade.com/aip/
###
Tagged Chris Miller, Cloud Brigade