Companies
Jane & Leafly Join Forces: An Interview with Socrates Rosenfeld, CEO of Jane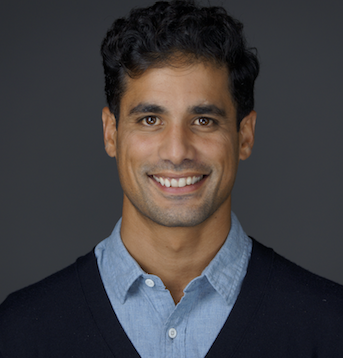 By Aaron Green
Cannabis Industry Journal
March 4, 2021 — Santa Cruz, CA
(Photo above: Socrates Rosenfeld is the CEO of Jane Technologies.)
Aaron Green interviews Socrates Rosenfeld, CEO of Jane, about their recent strategic partnership with Leafly. The partnership combines two of the largest online tech platforms in the North American cannabis market.
As retailers accept the end of in-store shopping as we know it and start adjusting to e-commerce, an improved and more involved customer experience will be imperative for an e-retailer to grow, let alone stay afloat.
Jane recently announced a strategic partnership that combines Jane's best-in-class product catalog and business tools with Leafly's consumer marketplace and reach. Together, the companies will build solutions that empower cannabis retailers with fast and simple online shopping experiences that increase consumer purchase behavior. The partnership will seek to help instill consumer trust in the online shopping experience, build stronger customer acquisition tools for retailers, and help dispensaries grow their ecommerce capabilities with consistency and automation.
This strategic partnership comes after a massive year of growth for both Jane and Leafly. In the past year, Jane powered over 17 million orders and $2 billion in cannabis sales, while Leafly has seen more than 4,500 cannabis retailers in North America leverage their platform to bring new customers through the door.
We spoke with Socrates Rosenfeld, CEO of Jane to learn more about e-commerce and online marketplaces and how Jane and Leafly came together as partners, rather than competitors. Prior to Jane, Socrates was an Apache helicopter pilot for the US Army later transitioning to consulting with McKinsey.
Aaron Green: Socrates, thanks for taking the time today. What trends are you seeing and following in the industry?
Socrates Rosenfeld: Always happy to chat about the industry. Thanks for having me.
If you were to ask me that question a year ago, I'd say having a digital footprint was something that would give a dispensary or a brand a nice advantage. Today, it's a must-have for survival. Where it used to be one or the other; online or offline, now we are able to merge the two by replicating a physical store into a digitized form to extend its reach far beyond its walls.
Continue reading here: https://cannabisindustryjournal.com/feature_article/jane-leafly-join-forces-an-interview-with-socrates-rosenfeld-ceo-of-jane/
###
Tagged Cannabis, Jane Technologies, Socrates Rosenfeld