Companies
Jane Technologies doubles down on Santa Cruz (and what happens next after securing $21M in Series B funding)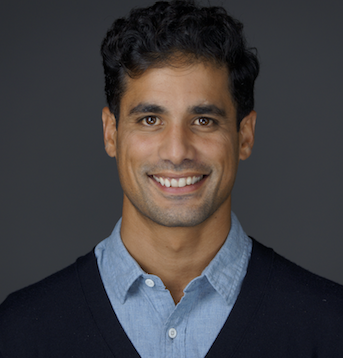 By Socrates Rosenfeld
CEO Jane Technologies
Special to Santa Cruz Tech Beat
September 12, 2019 — Santa Cruz, CA
(Photo above: Socrates Rosenfeld is the CEO of Jane Technologies. Contributed.)
[Editor's note: Santa Cruz Tech Beat published Q&A: Socrates Rosenfeld on creating the cannabis industry's first online marketplace (12/5/17).]
"Santa Cruz is a great reminder that the country was built on small businesses and passionate workers." — Socrates Rosenfeld, CEO of Jane Technologies
When I founded Jane Technologies, Inc. four years ago, there was no question where our headquarters would call home. Santa Cruz is not only rich with natural beauty, it also has a deep history of cannabis advocacy and some of the most prolific strains in the state. I wanted Jane to be part of a community, housed in a place that it could be proud of and contribute to in a meaningful way.
That's why I'm beyond thrilled — and grateful — that Jane has secured $21 million in Series B funding that will give us the ability to pursue our vision and grow our footprint. Starting here, in Santa Cruz.
Not only can we expand our online marketplace to international vendors, bolster our data analytics platform and deliver data to other industries, but we can also leverage this investment to attract more local talent and expand our engineering, sales, and account management teams. The Jane team has more than doubled in the past 12 months and we plan to double our staff again in the next two years. This latest investment allows us to truly plant our roots in Santa Cruz's burgeoning tech industry and become a key player in enabling local businesses to thrive in their own community.
Santa Cruz's unique culture has had a direct impact on Jane's company values.
Santa Cruz's unique culture that champions authenticity, transparency and altruism has had a direct impact on Jane's company values. We wholeheartedly enjoy what we do and strive to build an honest and fair cannabis marketplace for businesses and consumers. Some of the town's most successful small businesses are dispensaries, and we are excited to work hand in hand with them to help them stay competitive in a rapidly evolving industry.
Jane's proprietary analytics and ecommerce platform can offer local dispensaries key insight into consumer habits and market basket data that traditionally only large retailers have. Our technology helps small businesses understand their local customers on a completely new level, and we want to be seen as both a trusted resource and advocate for local cannabis businesses.
In recent years, we've seen tech heavy hitters like Google and Amazon take advantage of Santa Cruz's outstanding talent pool by planting offices for various special projects. While these investments are important to the local economy, I believe Santa Cruz has the opportunity to create a self-sustaining tech ecosystem that is uniquely theirs by amplifying local startups and supporting businesses that give back to the community. Our long-term goal is to become a leader not only in the cannabis space, but also a notable player in California's tech scene.
Converging high tech innovation with small-town values
Jane is part of a movement to keep and attract talent within this region. Currently, tens of thousands of Santa Cruz residents commute for more than an hour each way to get to their jobs in Silicon Valley. We see the value in each resident's time and want to give these talented employees an opportunity to work where they live. We are not aiming to be the next Silicon Valley. Nor should we be. Across the nation, as big box stores and corporate parks have become ubiquitous, the epicenters of communities have been crushed. Santa Cruz is a great reminder that the country was built on small businesses and passionate workers. We have the opportunity to converge high tech innovation with small-town values. And perhaps a model for other California communities to follow as they revitalize their towns.
###
Tagged Cannabis, Jane Tech, Socrates Rosenfeld