Companies
Bank of America Names Digital NEST as Neighborhood Champion in Recognition of Work to Advance Economic Mobility in Monterey Bay Area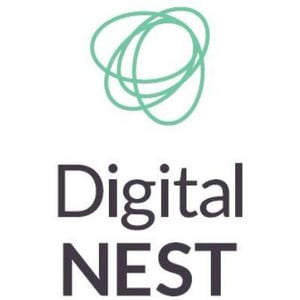 (Contributed)

December 15, 2020 — Monterey, CA
Program Provides $50,000 in Grant Support and an Opportunity for Virtual Leadership Training
Bank of America has announced Digital NEST as a Neighborhood Champion. The Neighborhood Champions program is an extension of the bank's signature philanthropic initiative, Neighborhood Builders®, the nation's largest corporate philanthropic investment in nonprofit leadership.  Digital Nest was selected for its significant efforts in building career pathways in tech fields for youth and young adults from underserved households and communities of color.
As part of the program, Digital NEST will receive $50,000 in grant support and an opportunity for engagement in virtual leadership training delivered by nonprofit sector experts on topics ranging from human capital management and financial sustainability to storytelling.
"As we consider many of the challenges our communities are facing – from the health crisis brought on by the coronavirus to the need for progress on racial equality and economic opportunity – the Neighborhood Champions program is a relevant and timely initiative to support the communities we serve," said Bill Tebbe, Monterey Bay market president, Bank of America. "This program enables partners like Digital NEST to plan strategically for growth and long-term sustainability, and we look forward to seeing how this investment helps Digital NEST make even greater strides to address economic mobility in the Monterey Bay area."
Various recent research continues to confirm that minorities are severely underrepresented in STEM-related professions. To help address this gap, Digital NEST provides youth from underserved households and communities of color with paid training on web and app development, graphic design, and video production projects, teaching skills that are necessary to enter a tech-centered workforce. Since 2014, Digital NEST has provided technical and soft skill training to more than 2,500 youth. The grant from Bank of America allow Digital NEST to hire additional staff to scale its programs for broader impact and help continue their expansion into Salinas and Gilroy.
"Teaching these skills while developing community leaders who are invested in our local economic future is essential to the future strength and vitality of the Monterey Bay area. Latinx, Female, and LGBTQ youth flourish at Digital NEST because when they look at our board and staff, they see themselves," said Jacob Martinez, Founder and Executive Director. "They meet staff who grew up in the same neighborhoods and have had shared lived experience. Empowerment is key and our expansion into our new Salinas home is timely."
The Neighborhood Champions program is invitation-only for nonprofits who are poised to take their work to the next level. Leading members of the community participated in a collaborative selection process to identify this year's awardee. Since the program's inception last year, Bank of America has invested $4.2 million in 84 organizations within 42 communities through the Neighborhood Champions program.
###
Tagged Digital Nest