Companies
SVBJ honors Digital Nest with Community Impact Award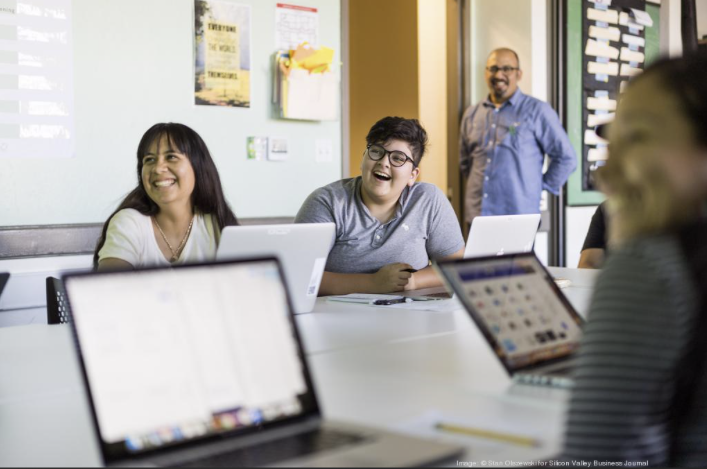 By Sonya Herrera
Silicon Valley Business Journal
November 19, 2019 — Watsonville, CA
Before launching his nonprofit in 2014, Jacob Martinez was at a farmer's market in downtown Watsonville when he noticed a young woman working on a laptop outside of a building, sitting alone on a chilly October day.
Martinez asked her what she was doing. She said she was working on her school assignments using the building's Wi-Fi, since she didn't have Internet at home and couldn't afford Starbucks.
That needed to change. Martinez was inspired to create Digital Nest, a nonprofit that operates a co-working center where youth and young people receive training and mentorship (and Wi-Fi) to help them build careers in media and technology.
Currently operating in Salinas and Watsonville, Martinez says the nonprofit is looking to expand its services to three more areas in and around the Bay Area.
"There's all these communities that have been forgotten, but they have so much talent, diverse talent," he said.
Continue reading here: https://www.bizjournals.com/sanjose/news/2019/11/12/2019-community-impact-awards-digitalnest-works-to.html
###
Tagged Digital Nest, Jacob Martinez