Companies
National Science Foundation Funds 3-year Study of Digital NEST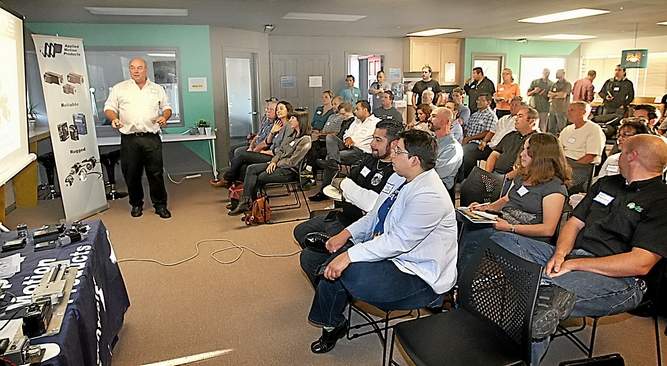 By Ryan Masters
Santa Cruz Sentinel
(Photo above: The National Science Foundation has funded a three-year study of Digital NEST. Credit: Dan Coyro)
October 14, 2015 — Watsonville, CA
Digital NEST has had a big year. The Watsonville nonprofit, which focuses on workforce development in technology and entrepreneurship in underrepresented communities, raised enough money to open its doors in November 2014, served more than 450 community members, fostered partnerships with tech giants such as Facebook and was invited to the White House not once, but twice.
Now, thanks to a collaboration with Scotts Valley-based educational research company ETR, Digital NEST will be the subject of a three-year study designed to strengthen its efforts to motivate and prepare rural and Latino and Latina youth for careers in computer science and information technology.
The grant, "The Digital Nest: Building Pathways to Computing Education and Careers for Latino/a Youth," is funded by the National Science Foundation through their STEM + Computing Partnerships program area.
ETR, which develops nationally recognized strategies for increasing diversity in information technology, will conduct a multi-pronged study on Digital NEST's methods and results, as well as other topics such as the effectiveness of mentorship programs and badge-based assessments.
"It's not very often that brand new nonprofits have a three-year study done on them," said Digital NEST founder and Executive Director Jacob Martinez, who was recently named the 2015 Santa Cruz County Entrepreneur of the Year by the Santa Cruz County Chamber of Commerce. "It's an unbelievable opportunity."
Continue reading article here: http://www.santacruzsentinel.com/technology/20151010/national-science-foundation-funds-three-year-study-of-nonprofit
###
Tagged Digital Nest