Companies
Watch: Intellectual Property in AgTech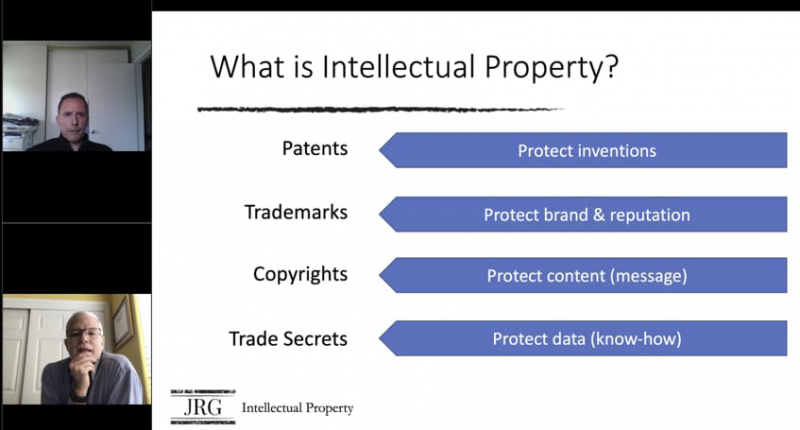 (Source: Vimeo)
December 10, 2020 — Salinas, CA
Western Growers Center for Innovation and Technology (WGCIT) recently hosted a 'Lunch and Learn' Webinar to learn more about IP and patents in AgTech.
Watch Rudy Darken, Nelson Rivera, and Dennis Donohue present on 'Intellectual Property in AgTech.'
Rudolph P. Darken is an intellectual property attorney at JRG Attorneys at Law in Salinas, California specializing in all aspects of computing; software, hardware, and related technologies and applications. He is also a Professor of Computer Science at the Naval Postgraduate School in Monterey, CA.
Nelson T. Rivera is a patent and trademark attorney with JRG Attorneys at Law. He graduated from UC Davis School of Law in 2002. He has helped numerous clients seek protection of their intellectual property and has also participated in both patent and trademark litigation matters.
###
Tagged agtech, intellectual property, Western Growers