Companies
Ten Things You Don't Know about the Western Growers CIT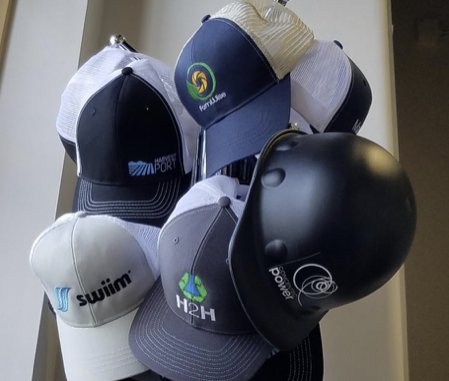 (Source: Western Growers CIT)
July 17, 2018 — Salinas, CA
Western Growers Center for Innovation & Technology (WGCIT) brings agtech startups and agtech leaders together in Salians.
WGCIT's Mission is: In an era of diminishing natural and human resources and growing regulatory and marketplace demands, the future of agriculture depends on technology. The Center will serve as a hub for the accelerated development and rapid deployment of innovative solutions to help farmers feed more people with fewer inputs.
Here are ten things you don't know about WGCIT:
The WG Board of Directors launched an initiative to accelerate technologies that addressed challenges facing its members in July, 2014.
Construction began for the Western Growers Center for Innovation & Technology inside the Taylor Farms building in downtown Salinas in June, 2015.
Western Growers CIT celebrated 2 full years of successes, made up with 50 resident startup companies and 26 sponsoring companies, in December of 2017.
Since opening its doors in December, 2015, the Center has created over 140 new jobs connected to the City of Salinas.
Western Growers has connected the startup companies with over 4,000 farmers to date.
Many of the startups give out baseball caps with their logo on them. The reception desk at the WGCIT has a hat stand full of WGCIT companies, and residents often try to move theirs to the top.
CRAFT Design Build and Peninsula Business Interiors helped WG "transform our 2,800 square feet empty office into a warm, collaborative-driven workplace." – Hank Giclas, Senior Vice President Science & Technology, Strategic Planning, Western Growers
Tech Talks, which are offered at no cost, are hosted by the Center to introduce WG members and the community to the latest innovations.
 'WG Insider' presentations are organized by the Center with the goal of residents meeting with industry leaders inside the WGCIT workspace. These are only open to WGCIT startups.
Dennis Donohue has added two new programming components with the launch of the 'Voices of the Valley' WG podcast, and "AgTechx – Innovation in your Backyard" road show events.
###
Originally published here: http://www.wginnovation.com/blog/ten-things-you-don't-know-about-western-growers-cit
###
Tagged agtech, Salinas, Western Growers