Companies
Searching for Women Leaders in Agtech: One Journalist's Journey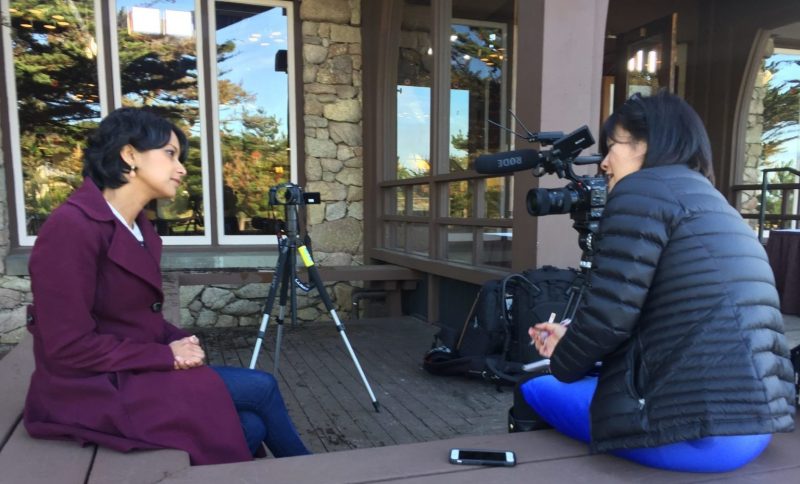 By Amy Wu, Founder
Farms to Incubators
January 22, 2021 — Salinas, CA
(Photo: Amy Wu, Founder & Chief Content Director of from Farms to Incubators, is on the right. Source: Worth.com)
How a single question turned into a movement
What is a big city woman doing in farm country? This is the first question that friends and family asked when I shared that I'd be moving to Salinas, California. They knew me for my black boots with spiky heels and waist-hugging dresses more than mud boots and overalls.
It was 2015 and I'd been hired to cover government for the local newspaper. Salinas was known as Steinbeck Country. It is the birthplace of renowned author John Steinbeck and serves as the background for many of his works, and it was also known for big agriculture.
The Salinas Valley, which included Salinas and four neighboring cities, boasted a $9 billion ag industry that produced some 80 percent of the leafy greens consumed in the U.S. It was home to agribusinesses known for bagged salads.
I quickly learned that the region was also a growing mecca for a fast-emerging sector called agtech. With climate change coupled with significant challenges including a severe labor shortage and growing costs of doing business, growers were keen on solutions. Farmers are under pressure to feed what is forecasted to be a population of 9 billion by 2050. New innovations within technologies offered potential solutions to cost savings and efficiency.
Change was fast occurring. In downtown Salinas there was a new innovation center that housed agtech startups. Large ag companies themselves showcased new innovations whether it be a machine that cut lettuce with water pressure or sensors that captured critical data on weather and disease. The city had just started hosting a large agtech summit annually for executives, investors and entrepreneurs in the agtech space.
Continue reading here: https://www.worth.com/searching-women-leaders-agtech-one-journalists-journey/
###